What are your holiday traditions?
The house was decorated finally, the tree was trimmed with no ornaments broken, and we were almost prepared for my family's arrival today.
Almost.
There was only the other bathroom and the kitchen to clean, the floors to mop, the den where my dad will be sleeping to be completely shoveled out.
Sigh.
Sometimes it's just so hard. But seriously people, it's my Mother. You laugh, but she would check to make sure that every damn thing was spotless and decorated.
As it was she walked in the door with a huge vase (empty), wrapping paper, recipes, already prepared food, more Christmas decor and a whole SUV of assorted shit. They are staying for 2.5 weeks and I was a little bit afraid.
Until I wasn't.
People, I laid down some ground rules.I told her in no uncertain terms may she take over my holiday.In no uncertain terms was she allowed to decorate any more than I had, put anything else on my dining room table, decide to make some elaborate dessert or tower of confection that would overshadow my standing rib roast.
Hrmph.
Her holiday tradition is usually to Martha Stewart the shit out of something until everyone just gives up and goes along.
Last year for Thanksgiving? Tried to completely take over the cooking (in my house). Wanted to sew a bigger linen for my dining room table because it didn't come to the floor (unacceptable). It took all I could muster not to hand her a bottle of wine and tell her to go sit in a corner…
But this really isn't anything new… because these are our holiday traditions.
It drives my husband batty, and makes me grind my teeth and drink a lot, but Christmas wouldn't be the same without that level of stress.That need to run screaming out the door, or race to the nearest punching bag… or bar.
She means well, but just wants everything to be perfect… perfect food, perfect decor, a Currier and Ives Christmas.
My holiday tradition is that things are rarely perfect. I may stress about the food and drink a little too much wine…
But we sure have a damn good time.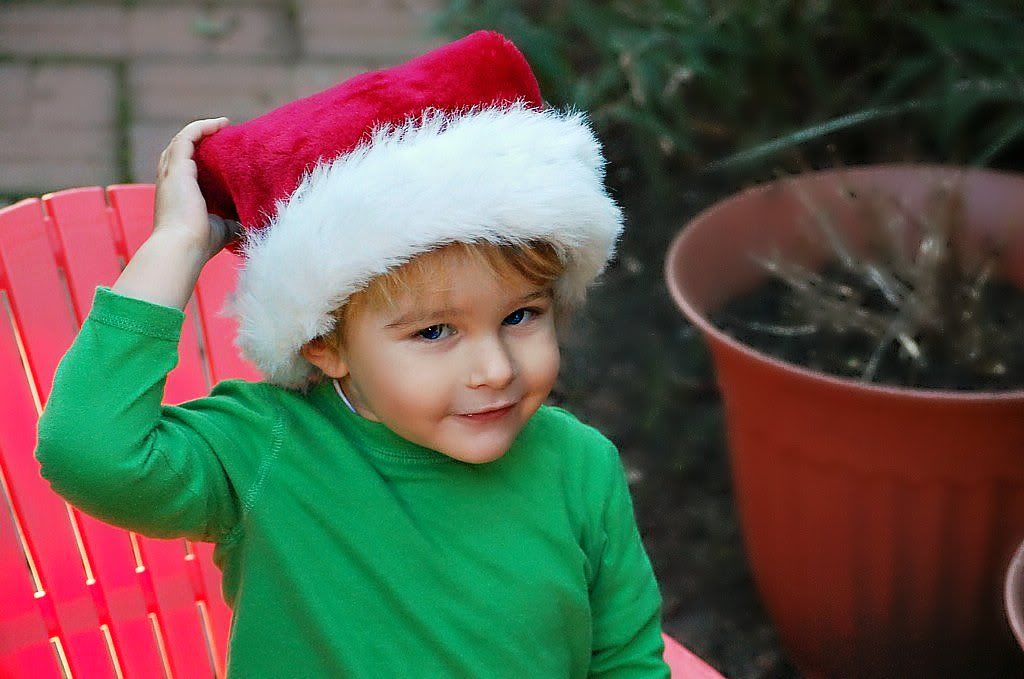 And it's a good thing we have him around to keep things light…
*************
Hey… this sounds like it might be a
Holiday Horror Story
Do you have one? Want to share the misery? Grab a button, put it on your post and link up with us!!!