So I finally completed my first sewing project… and while it's not perfect… it's AWESOME!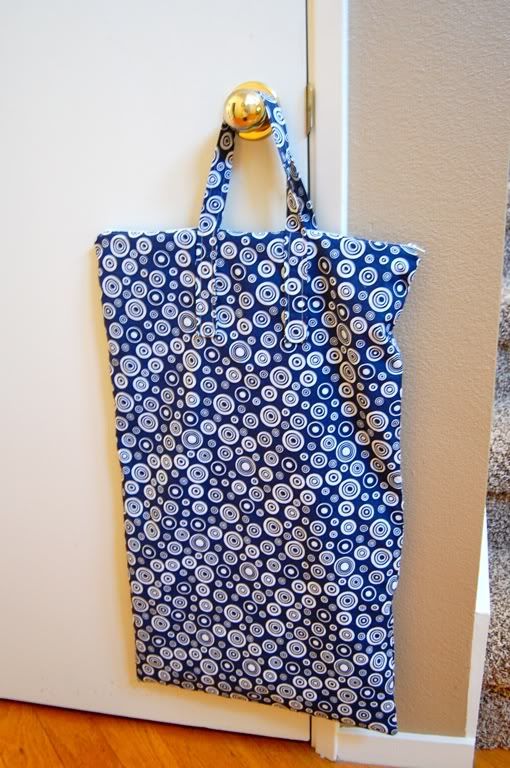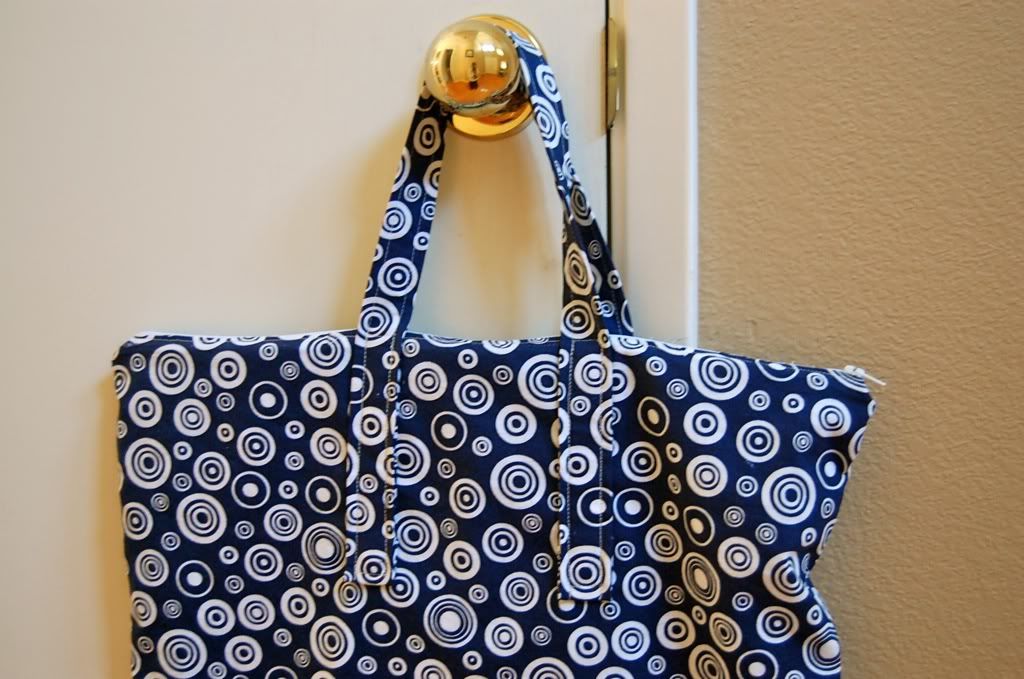 I have been eyeing a wet bag for a while now… cloth diapering is great, but we already had a diaper genie and I was OVER my makeshift wet bag in the bathrooms…
So now that I have a sewing machine, and a little bit of time, I went for it!
My friend Janice was a HUGE help, providing the PUL (the waterproof fabric that goes inside) and a tutorial from her website Sew Girly. I was terrified of the zipper, as I really am a novice and my mother had told me that it was SO hard… Screw it.
I followed the directions, sewed really slowly and a few ripped out seams later???
TADAHHHHH!!!
Now I have two lined and zippered bags that I made myself. *pats self on back*
HUGE thanks though to Sew Girly, Dilley Dally and Twelve 22. I couldn't have done it without them!
Now the only problem with wanting to be crafty? What do I make? Any ideas???