So we went back to SD.
Again.
For a longer trip than previously planned.
But it was awesome.


Great to see Dad after melanoma surgery.
Great to see old high school friends from Virginia (in SD, how crazy).
Great to spend a week in the sunshine and the 80 degree weather.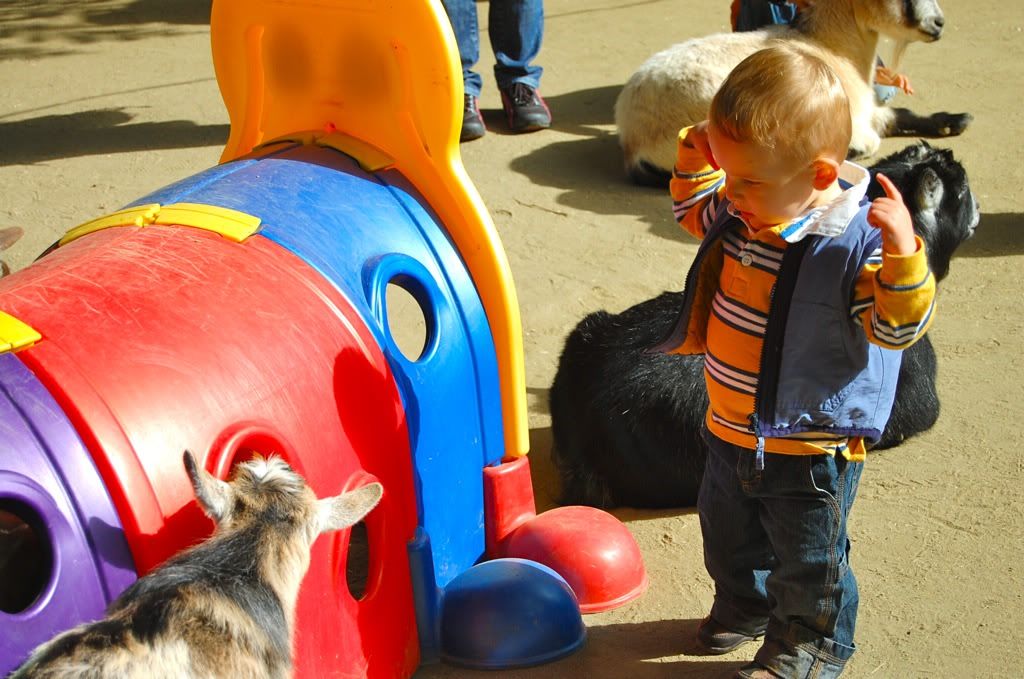 It was simply great.


We took another trip to the zoo, spent warm mornings at the park and enjoyed quality time with BonBon and PopPop.


It was awesome. Truly Awesome.
Oh and I captured some pictures of my kid with his "Something about Mary" hair… substituting snot… At least a runny nose is good for keeping your hair out of your eyes!


Not so big after all… are you?