It makes the hair on the back of my neck stand up.


It makes my skin crawl and creates this irrational rage when it wakes me from my precious slumber.


It makes me want to slug or smother my loving husband with whatever pillow/blanket/blunt object is within grasp.


What is it about snoring that evokes such a response?


I thought about this question as I sat next to a chubby bulldog that snored like a hibernating bear. I could hear her at night, rattling the windows with the noise. I could hear her during the day, upstairs, a buzzing noise coming from the bedroom. It's a good thing I was only housesitting because I could never live with a pet that makes this kind of cacophony.


Come to think of it, I'm not sure how I live with a husband who makes this kind of noise. It's a good thing he's a) pretty stinking awesome, and b) doesn't snore that often.


But truly, am I the only one who feels this way? The hubby doesn't seem to be bothered by it, while I generally have to go somewhere else. I know it's obviously a common problem, otherwise there wouldn't be multiple stations broadcasting infomercials that can allegedly "fix" snoring. (Yeah, if they actually worked, I think we would have heard about it by now. )


But is it rational to feel this kind of annoyance (bordering on road rage) when your sleep is interrupted by the noise of someone's soft palate vibrating?


Does anyone else feel this way? Or is it simply now that I've become a mom, a time when sleep is BEYOND precious, that the thought of anyone disturbing it makes me nuts?


Does snoring make you crazy? And what do YOU do? (Besides clobbering your loved one or dog with a pillow)???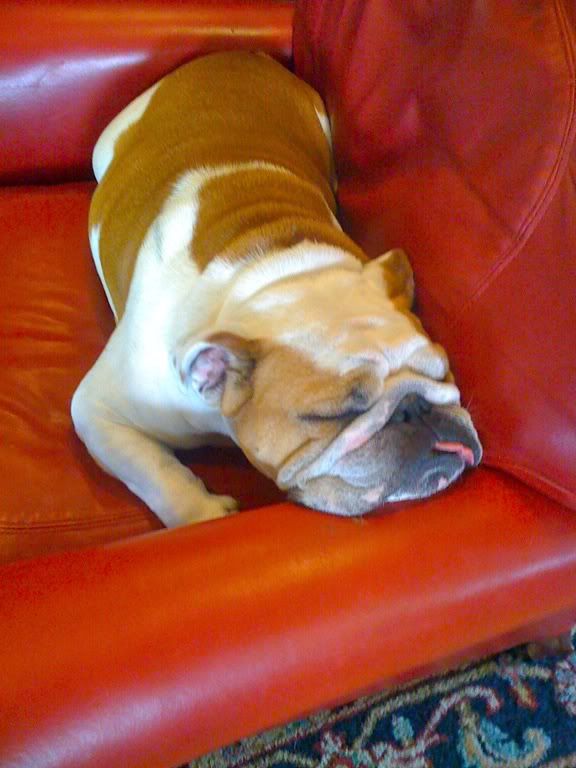 The offending pooch.




– Posted using BlogPress from my iPad