The other morning, racing through the airport, I was at the end of my tether.
I was tired, I was unhappy, we had "sprung forward" and woken up early.
He was tired and cranky and was very vocally letting me know that he didn't want to be contained.
I was alone and he was heavy.
I was so exhausted when we finally got on the plane but he didn't want to sit still.
He yelled as we flew through 10,000 feet and lept out of his seat to race
up and down the aisles as soon as he could.
I was tired.
I loved him, but I was oh so damn tired.
Then that night, when my little man was sick and couldn't sleep, I rocked him.
I held him and let him sleep next to me.
I watched him as he snored and snuffled and moved around, throwing his arm over around my neck.
I watched his long eyelashes rest upon his chubby little cheeks and felt his hand grab mine.
Neither of us slept much, but it didn't matter.
That morning I loved him, but didn't like him very much.
That evening I couldn't imagine being more in love with my kiddo.
But that still doesn't mean I'm enjoying the terrible twos.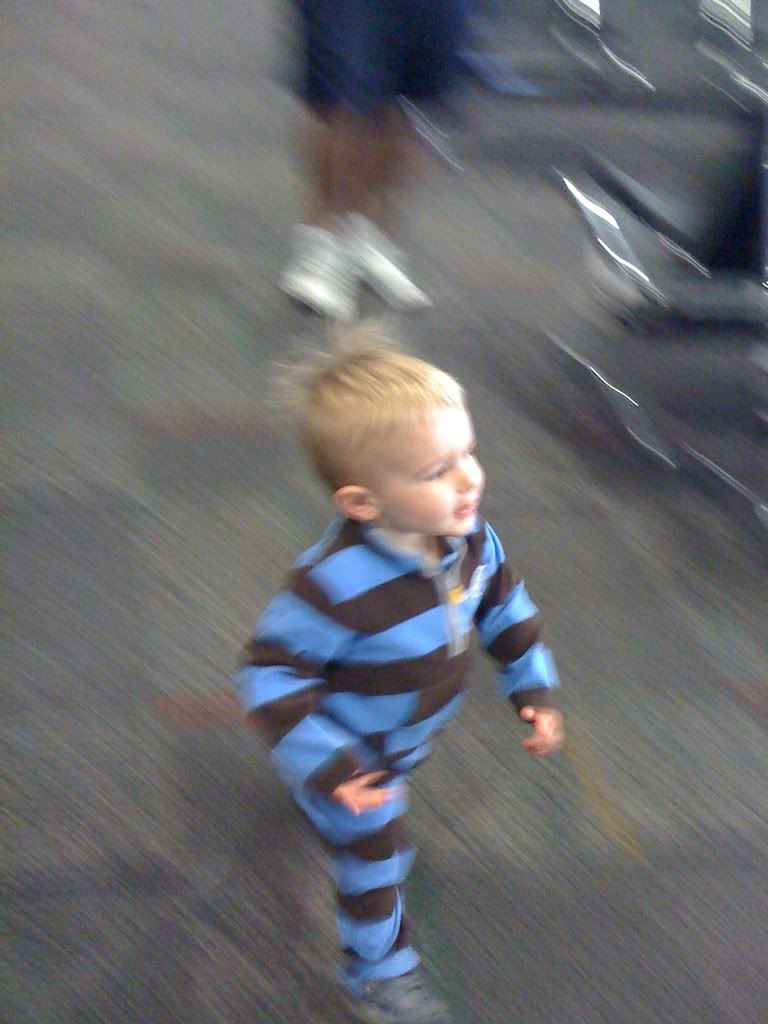 Too fast to even be photographed. God help me.