Bear with me as I present pictures of our trip. And the story of how my toddler is a freakin' SAVAGE when it comes to roller coasters… We managed to get him on the Matterhorn, which was awesome, not to mention the Goofy Coaster, the Haunted Mansion and the crazy Ferris Wheel at California Adventure. That sh** scares the crap out of ME people…
This time, the Goofy Coaster, next time, the Tower of Terrors!!!
Airplane? LOVE
Like, LOVE LOVE LOVE LOVE LOVE.
Small World? Snoozefest.

Holy Shit Dad… that's a big Ferris Wheel.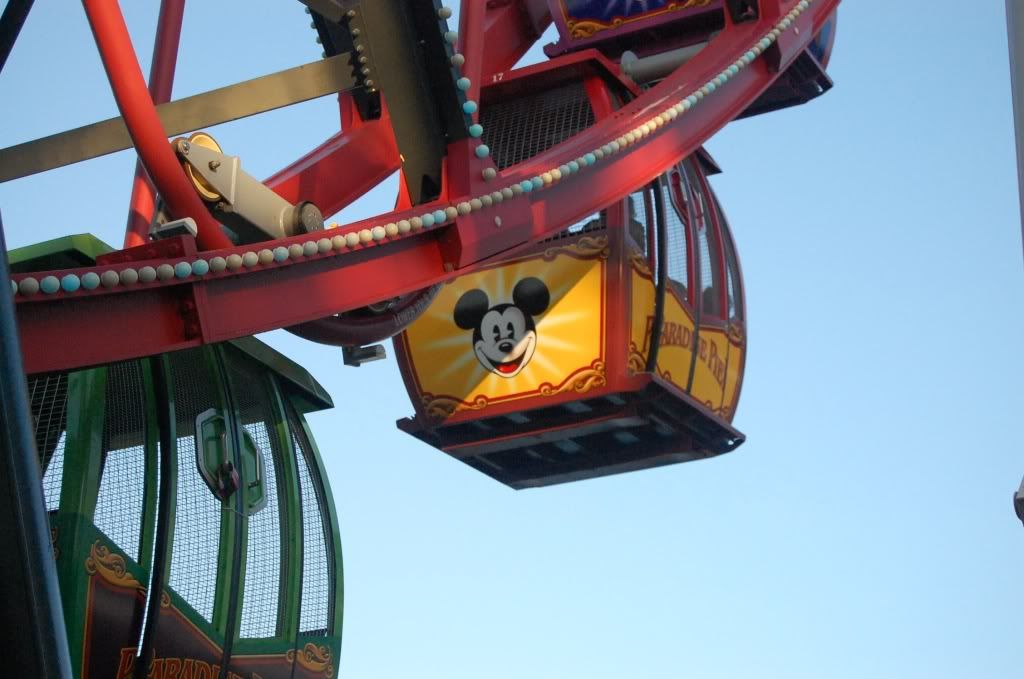 Oh yeah, did I mention the fact that the monster Ferris Wheel had cars that ROLLED???

Which, apparently, was AWESOME.
And exhausting.