I am slowly emerging from a bottomless glass of wine that I have been drinking since my family arrived last week.
My liver is crying out for help and it's not even Christmas yet.
God Help Me.
But I must say, we have had the most fabulous time.
Great dinners, presents, family stories, trips to Hog Island Oyster Farm and of course… the wineries. It's been a blast having the family here… even though we are missing a few key people. Next year maybe ;)
But the best part so far has been the wine tasting.
We were lucky enough to snag a tasting up at a few wineries in Healdsburg, a town about 30 minutes north of us and known for it's small, off the beaten path wineries like, Kendall Jackson, La Crema and Rodney Strong… I mean who has heard of those?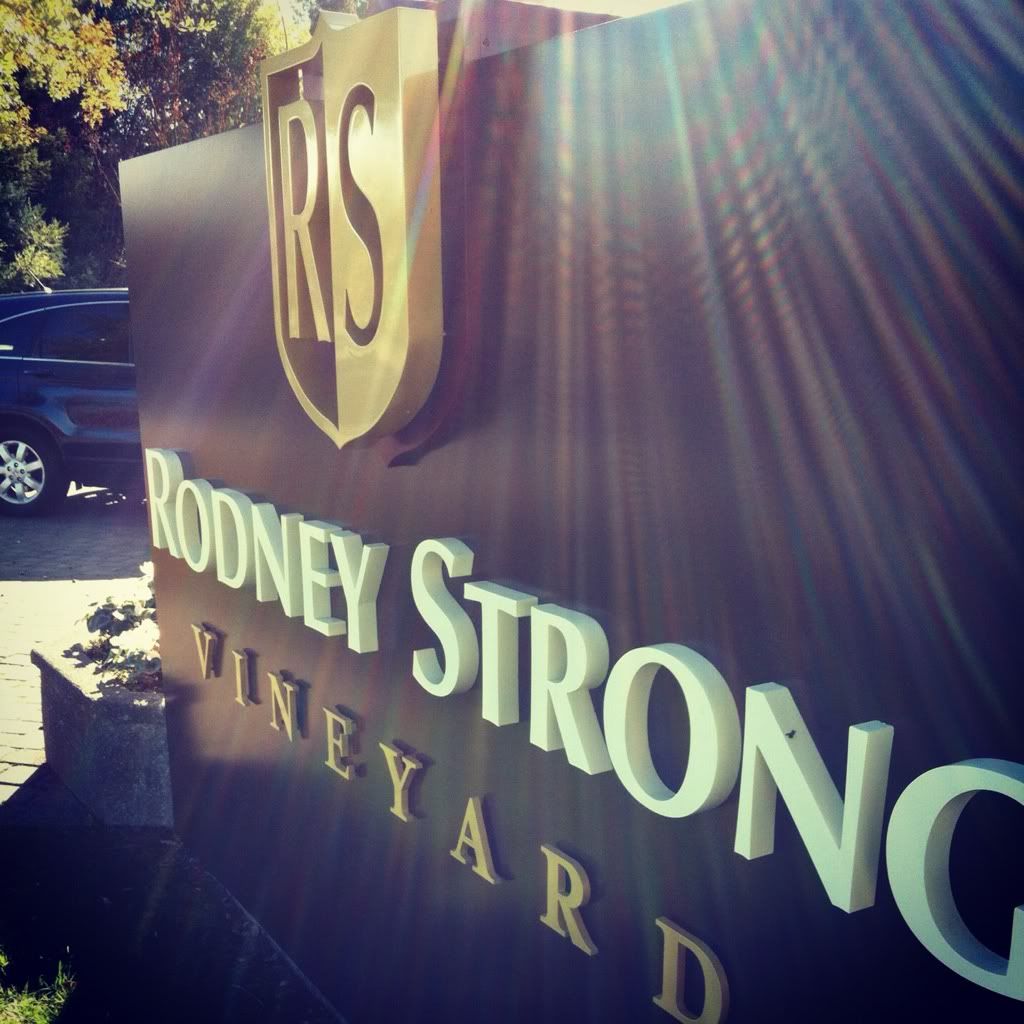 We took a special VIP trip to Rodney Strong and if you get the chance to head up there and go tasting, I highly recommend it. Make sure to ask for Leo if he's there… he's a WEALTH of knowledge. Their wine is gorgeous and the tour was so interesting! We were out for about an hour walking around the grounds, seeing the "behind-the-scenes" and learning about how to make great wine. After? I was parched, so a solid tasting was in order. And of course, because I appreciate beautiful wine, I had to join the wine club.
Shhhh. Don't tell my husband.
But with the killer discount I got from the wine club, I came home with a lovely bottle of Charlotte's Home Sauvignon Blanc, the Chalk Hill Chardonnay and the Dry Creek Valley Malbec. All completely awesome. I would have gotten more but… a) we drink it really fast and b) all of my holiday money has gone into our two broken beat ass cars.
Lunch was at the casual and delicious Healdsburg Bar and Grill. Nice, laid back, with a great selection of beers. And word to the wise, if you're going to get beer up in this area, drink local.
Lagunitas, Bear Republic or Russian River Brewing Company are the way to go.
After lunch was a trip to the fabulous Dry Creek Vineyard... a gorgeous winery a few miles northeast of the town square and the official wine of the SAG awards. I mean really, if the celebs are drinking it, it can't be wrong… right? We had a quick tour of the grounds and an extensive tasting of everything on the menu…
One word.
Mariner.
It's amazing and must be consumed.
Last and certainly not least… Hawley.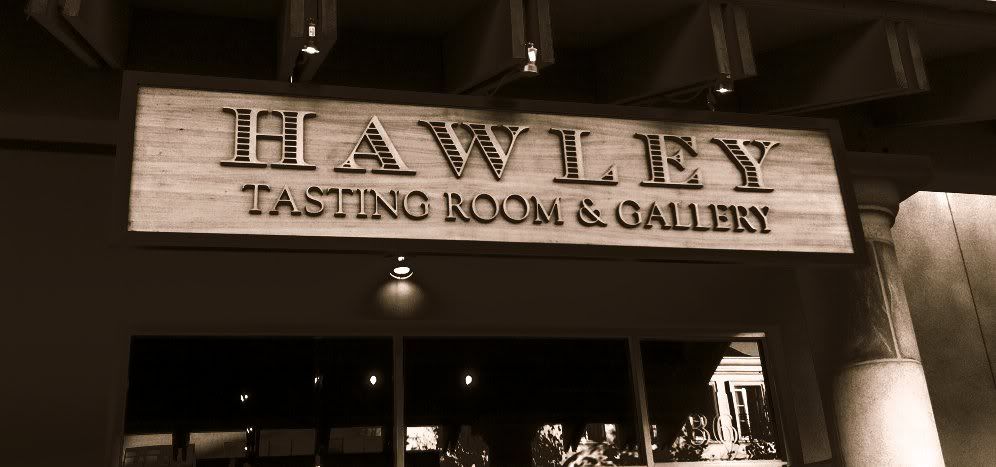 It's a small winery, with a tasting room a block off the main square in Healdsburg. They boast not only a fabulous Viognier, a lovely Pinot and a rockin Zin… but the cutest brothers pouring in all of Healdsburg. Sadly, one of the is already married and another is engaged… but if nothing else ladies? Go for the eye candy. It doesn't hurt that they know their wine as well, and are actually part of the winemaking team.
Boys that know wine? Hot.
*****
In a nut shell? It was a quiet day of wine tasting.
I find that now that I'm not a maniac college student or 20-something, I'd rather hit one or two great wineries, than spend a whole day tasting a lot of so-so ones. It's been years since I've had the luxury of a drunk bus and now that I have a toddler? Eh, not so much fun to nurse a hangover.
But being a local now in wine country, I have a lot of places that I love, with these three newly added to the list.
Do you have a favorite Napa or Sonoma Winery? I'd love to hear it!