Ahhh Sea World. Place of my youth.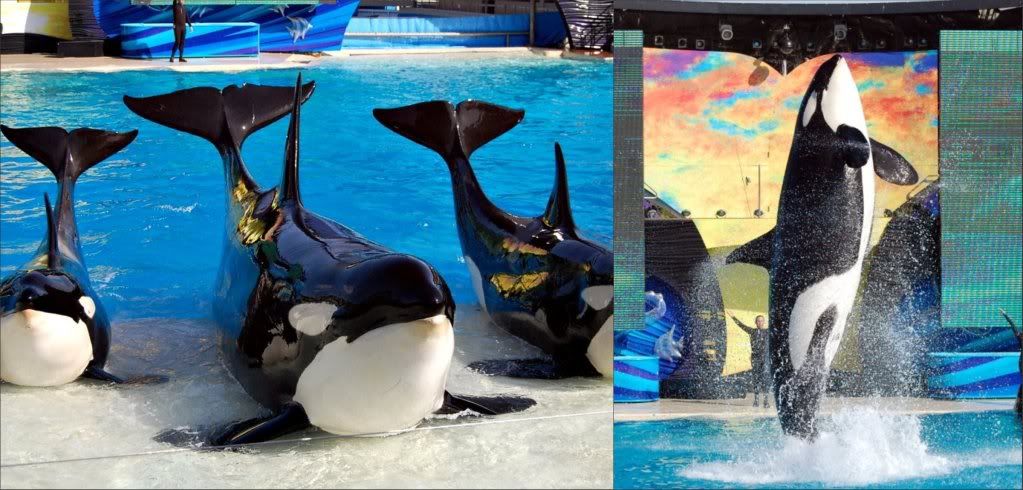 If you grew up in San Diego, you more than likely grew up going here. You enjoyed watching Shamu, climbing up the ropes at Cap'n Kids, and watching Schmedley. (Schmedley? Come on, who's with me??) I used to freaking LOVE this place. And I still pretty much love this place. Except for the $73.00 for a single entry price tag, bestillmybeatingheart… gah. Luckily today? Our tickets were free.
Phew.
But knowing the cost, and knowing that this would probably be the first and last time in a loooong time. We went… and endured. Holy hell people, we were in it for the long haul.
But started off with a bit of a glitch.
Does this look like the face of a happy camper?
Yeah, not so much.
We had already started the day with 3 timeouts, 2 meltdowns over cheerios (?!?! huh ?!?!) and him slapping me in the face. OhNoYouDIDNT. It was a rough morning to say the least. But with a limited number of days down here in the sunny W.V., we were committed.
And because I'm a total asshat mom I got so excited by the Christmas tree and poinsettias that I was like, "OMG! Let's pose for 1000 pictures and put you in an even BETTER MOOD!"
Yay.
I'm totally using these for my Christmas card… And as birth control for my friends that don't have kids.
But Sea World, oh Sea World. You earned your exorbitant price tag with this…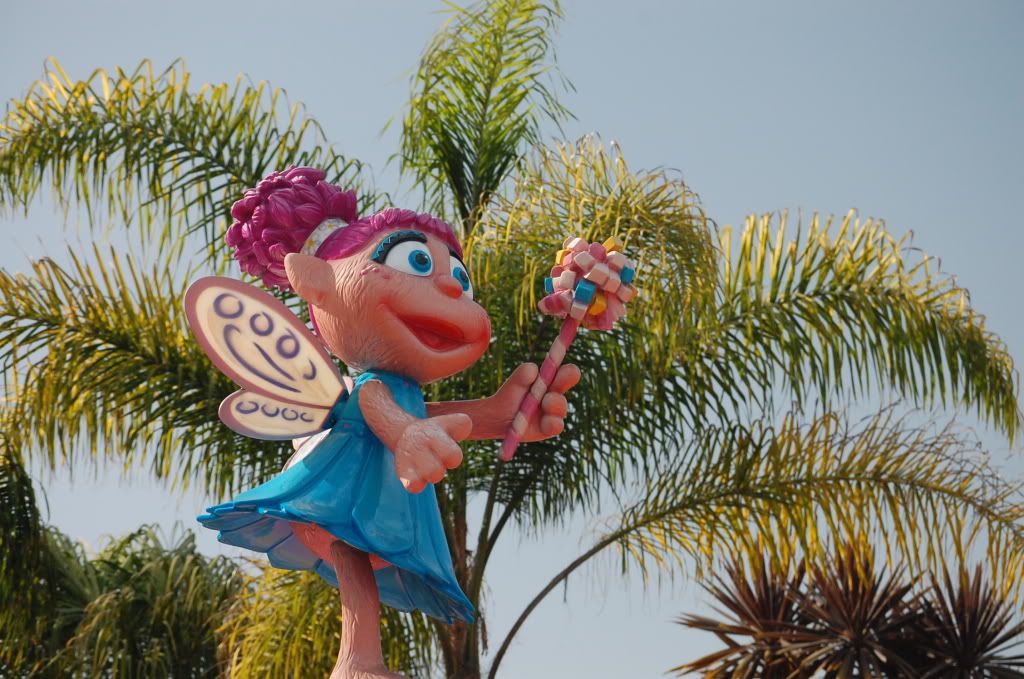 The Sesame Street Bay of Play.
We turned that frown upside down once we got to ride an Elmo Fish (omfgmommyElmoFish???), a Sea Star with Abby Cadabby, and Oscar's Eel Boat thingy. Success! And then we were able to do more adult and awesome things like, Shamu (!!) and Dolphins(!!) and Rollercoasters (!!!!). These things were only mildly impressive until we started getting REAL with the giant fish, sea turtles and holy-crap-that-thing-could-EAT-me Shark Encounter. It rocked.
But the best part of the day? Touching the Sea Stars. Which is cool because that was always MY favorite part of the day.
Touching shit is always cool. Always.
And makes for happier children.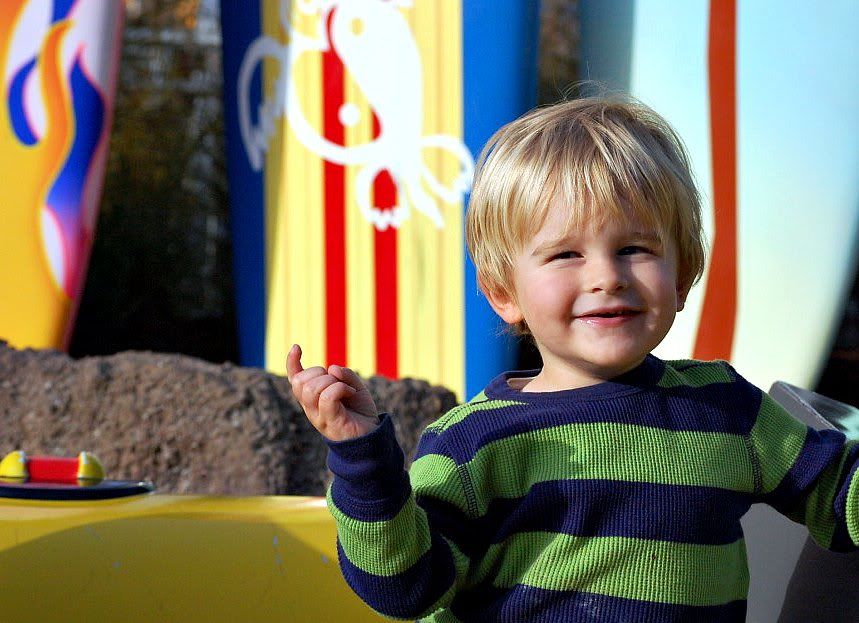 **************************************************