Ah vacation… how I will miss you.
The snow, the skiing, the great times with friends… the screaming, the tantrums, the cries to "GO HOME MAMA… I WANT TO GO HOME!!"
Yeah. That.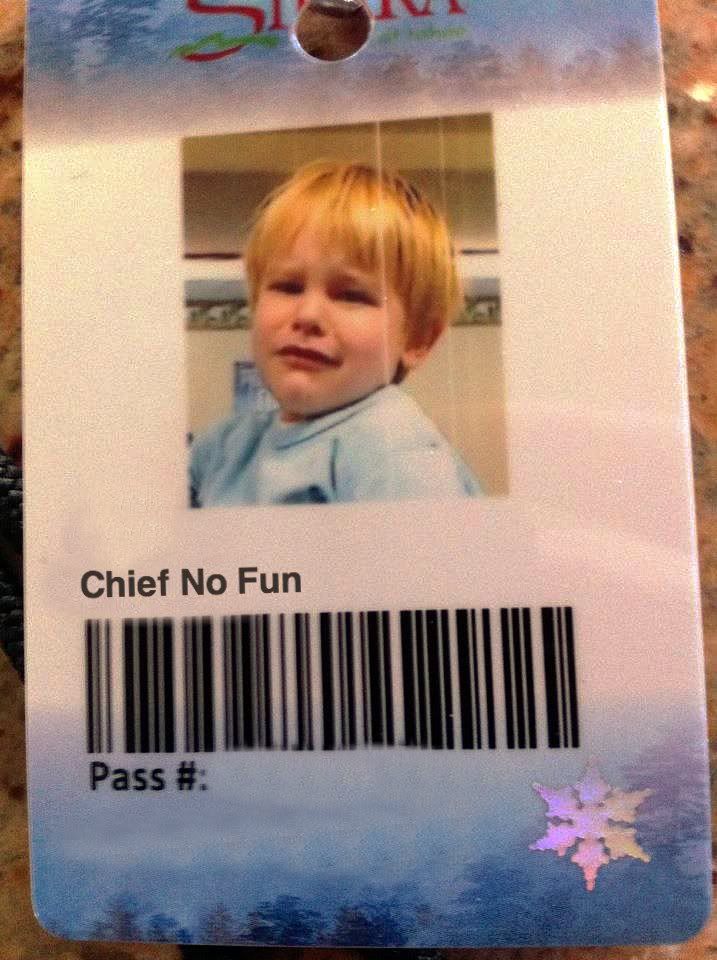 It was kind of a rough one at first, not going to lie. The kiddo got croup a few days before we left, (because of COURSE he did) felt like crap and was generally a pill. There were words bandied about by my husband and I to describe him that are generally reserved for that d-bag dude in high school that no one liked… because OMG the CROUP, the SICKNESS, the total butthead TODDLER. It sucked. He held little to NO interest in going out in the snow, and because we had been spoiling him with TV and the IPad, he was a man obsessed, refusing to talk, play or communicate with anyone. It was only MORE EINSTEINS! MORE MICKEY MOUSE! MORE MATER! And god help anyone who took that away from him. And if you took it away and then tried to put snow boots and snow clothes on him? I imagine that the neighbors were sneeking peeks from behind their curtains, wonder whether or not to call CPS.
But… WE SURVIVED! And things improved! And we eventually didn't want to leave our toddler out for the coyotes to go raise… because OMG. Toddlers.
There was skiing too, which to our not-even-two-and-a-half year old ski DEMON, was totally awesome-sauce. And as usual, great times with great friends.
We are home now (thank god) after 8 long days of skiing, drinking, eating and general vacation-ness. I slept a lot, read a (huge) book and we managed to break ANOTHER car in the process. Except this one breaking was a little scarier. I won't get into all of the details, but picture a winding road in the pitch black, no shoulder, and a cliff off to the right. Then picture us sitting there in the car, in the right hand lane of said winding road, with our pathetic little blinkers on, waiting for the police to show up with bright shiny lights to fend off the other cars.
It was scary. And made me want to hug the beastly little monster, simply because I could… because we were all safe and sound.
Adventure! Dramatics! Hysterical screams of children being tortured by snow boots and fun!
It's what every vacation should be…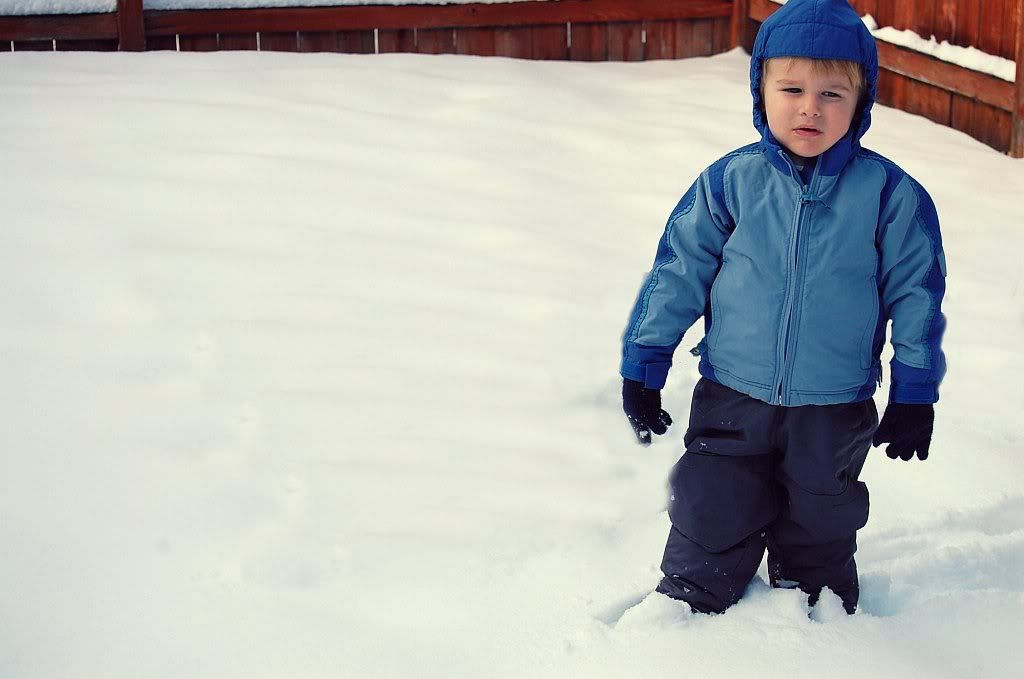 He just looks SO miserable.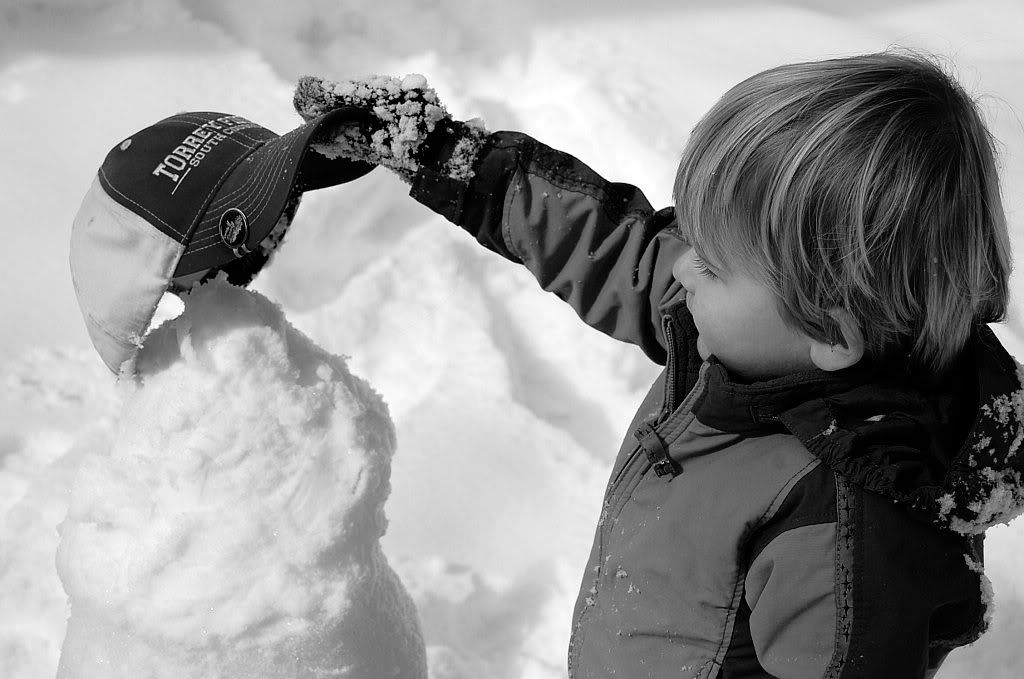 Oh, wait… is someone having fun??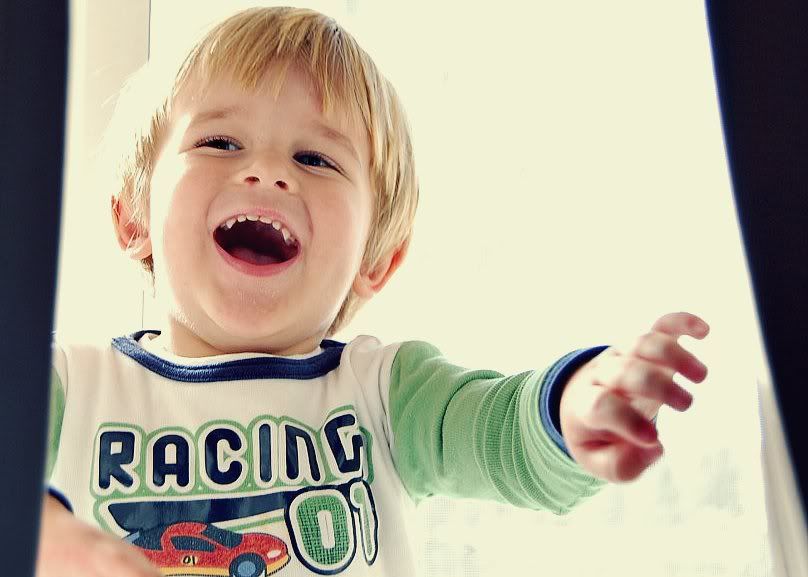 There he is!!! Thank god he's back.