No no no no. I didn't give up on this resolution already. I just didn't have any editing software and with the vacation and the sickness and excuses, excuses excuses. On vacation, even though I brought the fancy camera, I found I didn't use it much because I wasn't really stoked on taking it to the mountain and breaking it… So it was a low res kind of week for the most part. And a week that really made me want the fancy new camera on the 4S.
Which I'm not going to be getting anytime soon…
So wow, I haven't posted any pictures since the SUPER BOWL. This kid certainly was unimpressed with the half time show…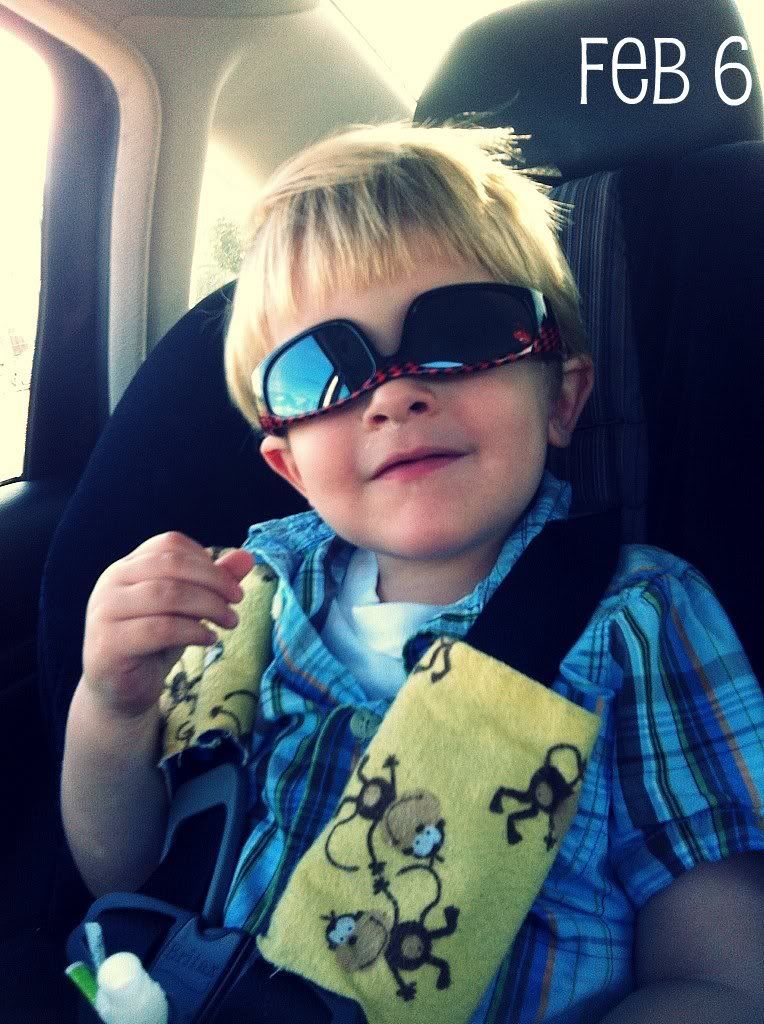 Because everyone needs new shades to go to Tahoe!!
So it wasn't all screaming and crying in the snow…
What to do when the sledding mountain is closed and you didn't bring sleds? Sled on plastic bags in the parking lot!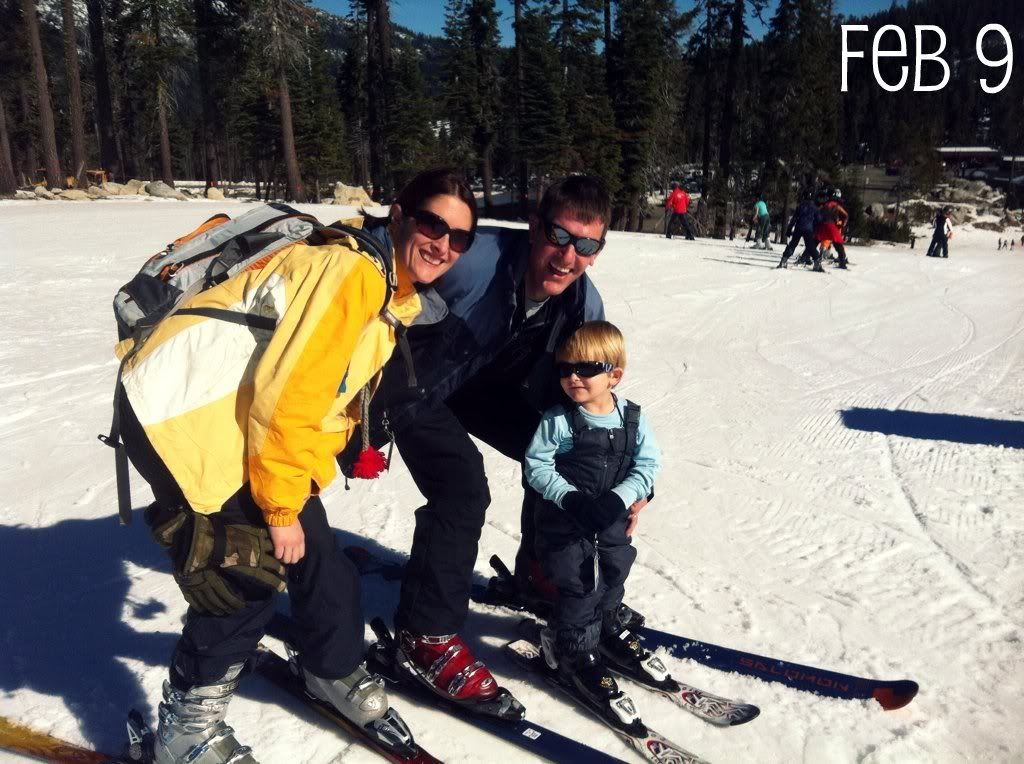 Getting him on skis was one of the best days of our lives. Sounds strange I know, but skiing is SUCH a thing for us that this was simply EPIC.
Shortly after, he decided that the magic carpet was boring and he wanted to go on the ski lift. Holy crap kid… ok.
No skiing today, so guess who was bored and getting into things?
My husband…