Just catching up!
And officially, I can't count. So sue me. I had all of my weeks screwed up but whatever… they are fixed.
I blame my toddler.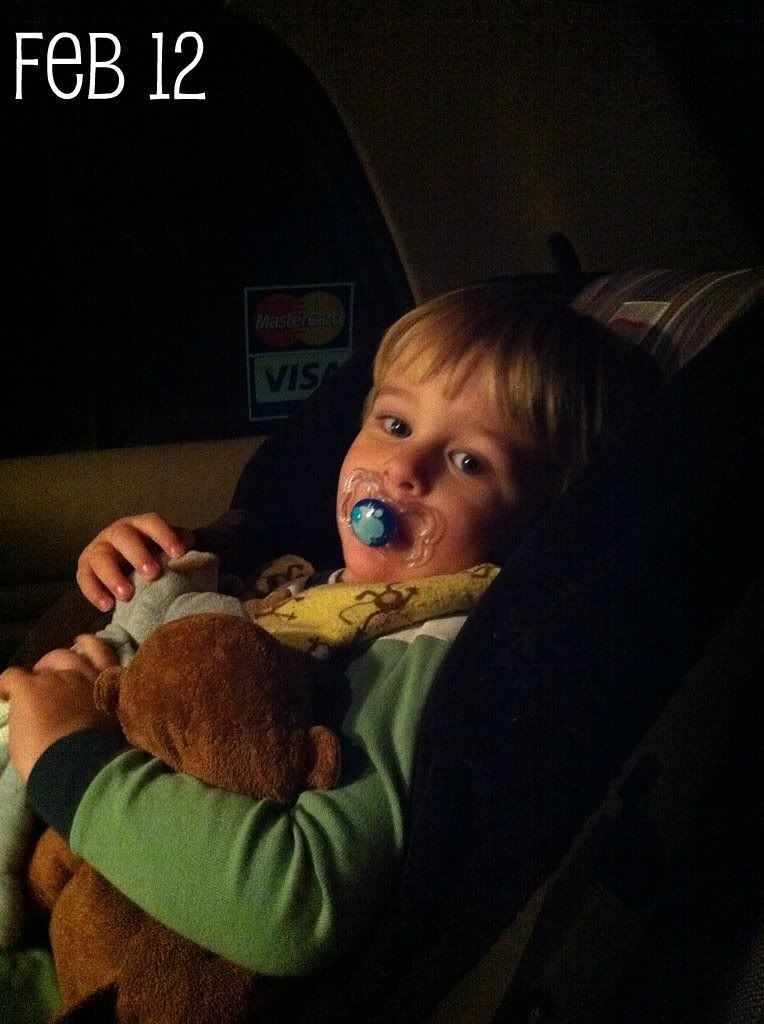 The broken-car-on-the-side-of-the-mtn incident. And while we don't think it's a big of a deal now, at the time, getting stuck on the side of the mountain in the dark, and having to be towed was pretty scary. He had a death grip on those stuffed animals.
When you're homebound in Tahoe, with no car and no way to ski in the freshly fallen foot of snow (grrr)… you stay in bed and read.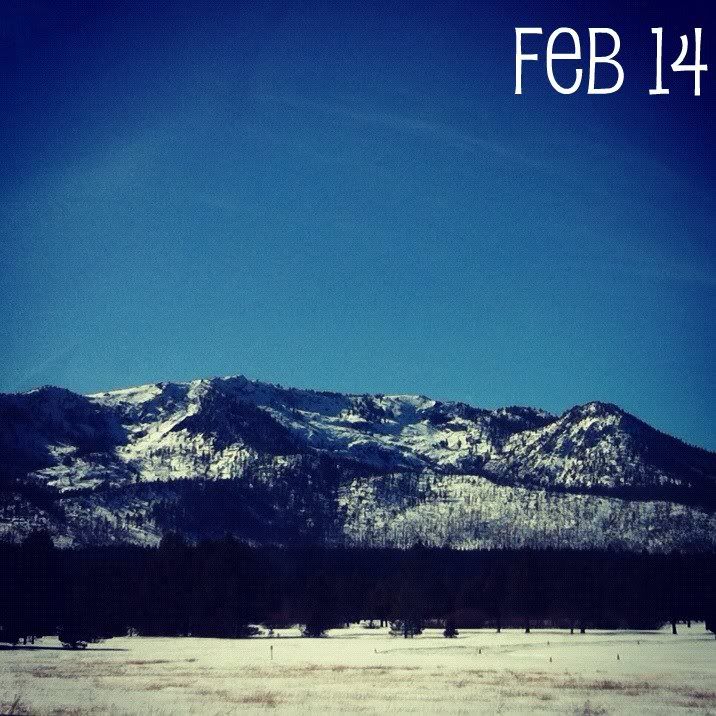 Tahoe doesn't suck.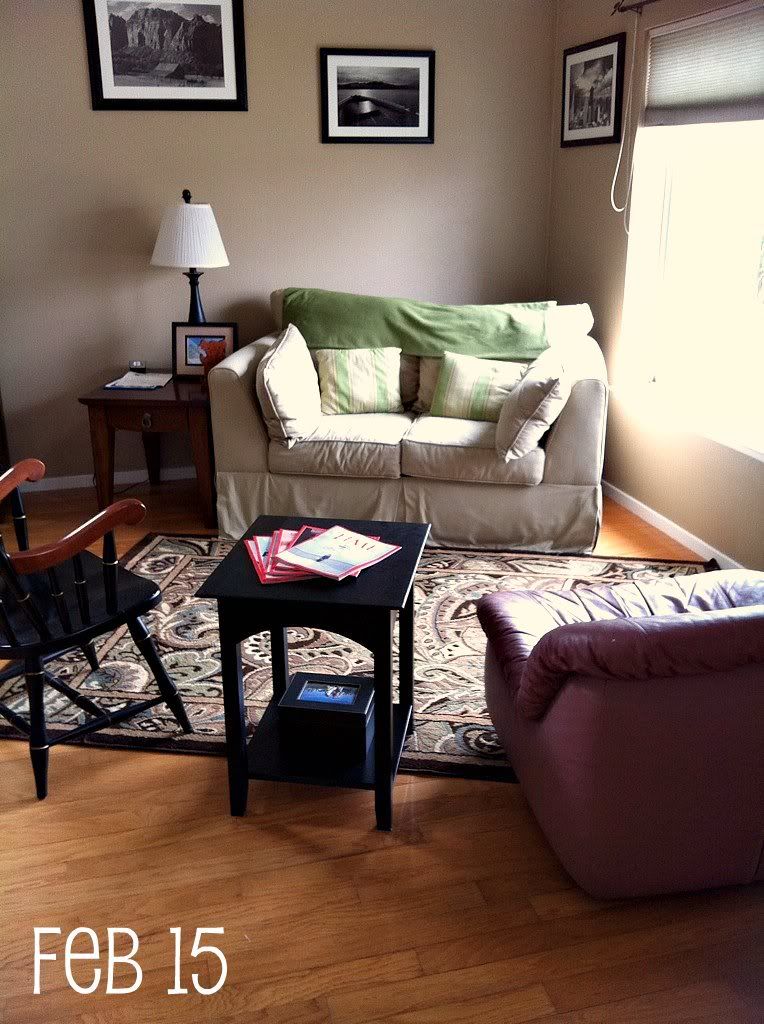 I promised myself that I would reorganize! If you've seen my house, you know what a HUGE change this is.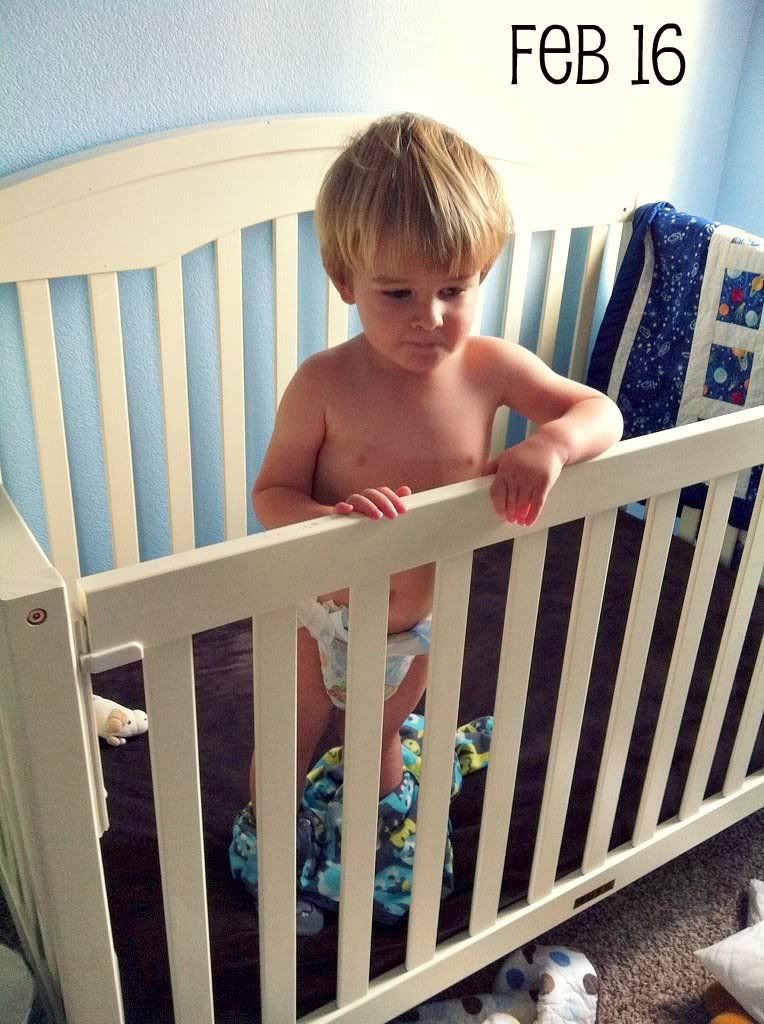 Someone has learned to remove his jammies. This could be problematic.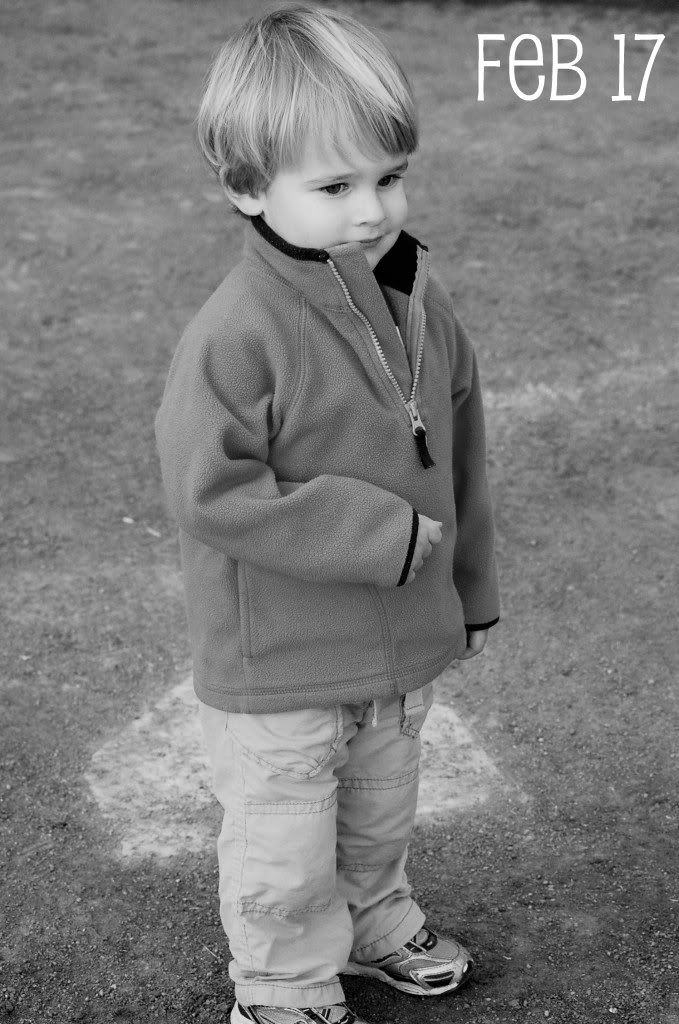 Baseball season has started! Not for him of course, but that doesn't stop him from going to all of our neighbor's practices… and running the bases a few times.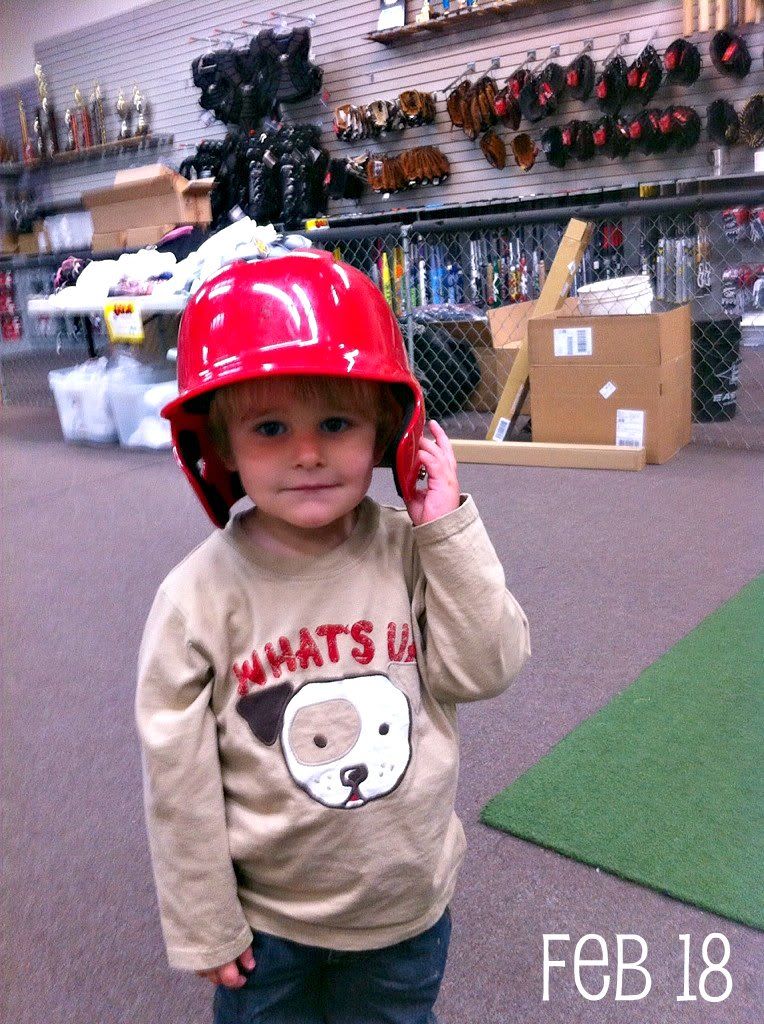 It was a Daddy Day! And while I was getting laughed at by the Apple store for not actually having a disk stuck in my computer (*bangs head against desk in shame*) the Kidlet and the Daddy were watching hitting practice at the batting cages.
He wants to be a big boy so badly…