I put the kiddo down yesterday for a nap… a thing that he was NOT stoked about as we had guests in town for the weekend and he wanted to play. A lot. So he yelled, he screamed, he pounded the bars of his crib like King Kong himself… and then went strangely quiet.
Quiet when you're dealing with a toddler is certain doom.
Because not seconds after that eerie calm descended on his bedroom, we heard a gigantic crash. Then nothing.
I was bounding up the steps two at a time at that noise, my heart in my throat, hoping that he had just thrown something extraordinarily heavy out of the crib. Because it sounded to weigh about 34 pounds…
Shit.
I burst into his room to find him, face down on the floor, apparently still stunned by his inability to fly, or scale down the side of his crib even remotely gracefully. Once I picked him up though, the screams commenced. Nothing was apparently broken, thank goodness, and I'm sure that the fall just scared him more than anything else, but it was enough. Because it scared ME half to death.
So I looked at my husband over the blond head of my screaming toddler and we nodded at each other. It was time for a big kid bed.
*GROAN*
This is terrible! Because while the kiddo gets the freedom from baby jail, my husband and I are in a whole new world of confinement. We used to be able to put the kiddo down and watch movies, have a few glasses of wine, hang out, talk, all while knowing that the little monster was safe and sound in his cell crib. Tonight I have been up and down the stairs at least 12 times to put his cute little butt back into bed. And I even went so far as to install the dreaded door knob cover, which scared ME half to death as a child and outsmarted me at every turn. My toddler? Not so much. It wasn't 5 minutes of pulling and banging on the door before I heard a *pop* and the door popped open.
My toddler is smarter than I am.
F***
And while I know I should be mourning the loss of my baby, the loss of that little football who first slept in that crib at only a few months old, all I can think of is the new chapter in my life. The chapter of demonic, possessed toddlers, creeping into your room at night or early morning, to pry open your eyelids to see if you're asleep or not.
Because I was TOTALLY that kid… and I know my mother is laughing her ass off at the prospect.
Turnabout's fair play after all.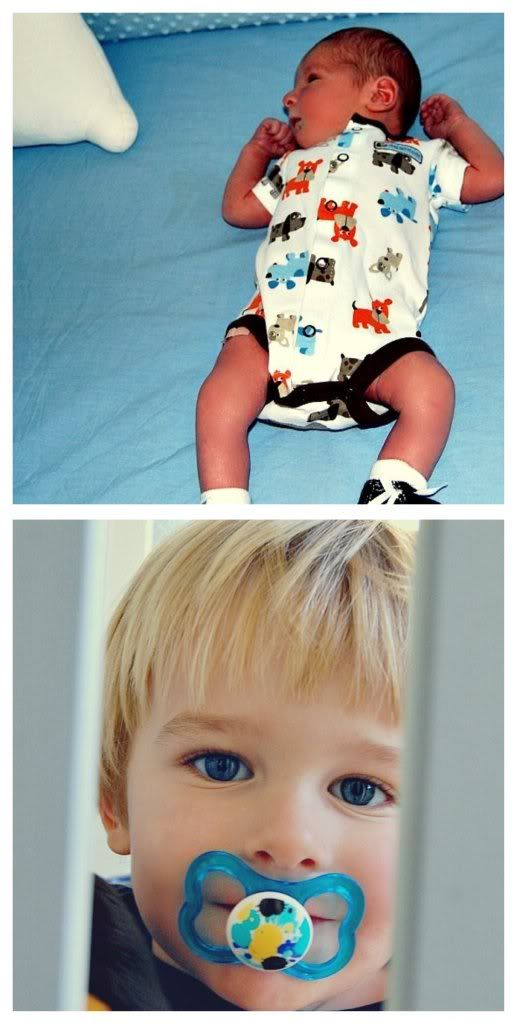 I want my baby back.