This week was sublime… not because the demon hell-child was particularly angelic, but because my parents came to town for a week to visit. While this meant fun and frolicking with BonBon and PopPop, it also meant that I got to go away with my husband for his birthday… for Two.Whole.Days. No kid, no responsibility, a lot of snow and a lot of wine.
Yes please.
It really was amazing, and JUST what the doctor ordered for both of us. I am refreshed! And rejuvenated!
Now bring it on Toddler. Give it your best shot.
I came home from SD feeling like a normal human being again after a VERY rough toddler week.  And honestly, how can you NOT love coming home to this???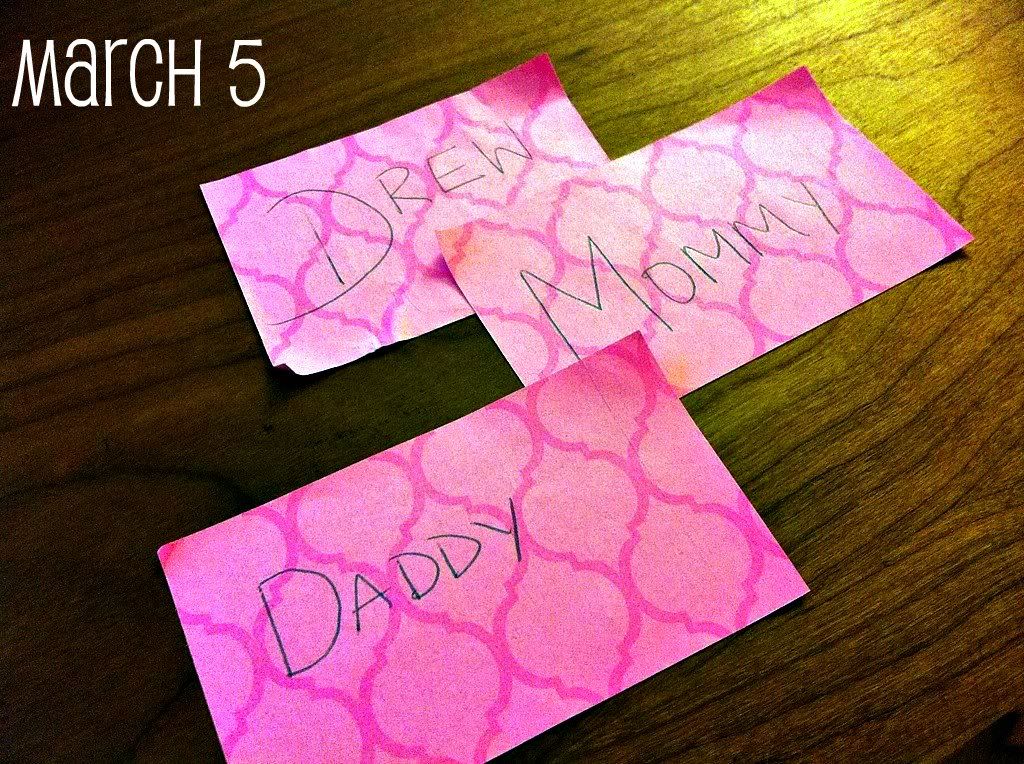 For some reason, today Drew decided that we all needed to have nametags. Weird.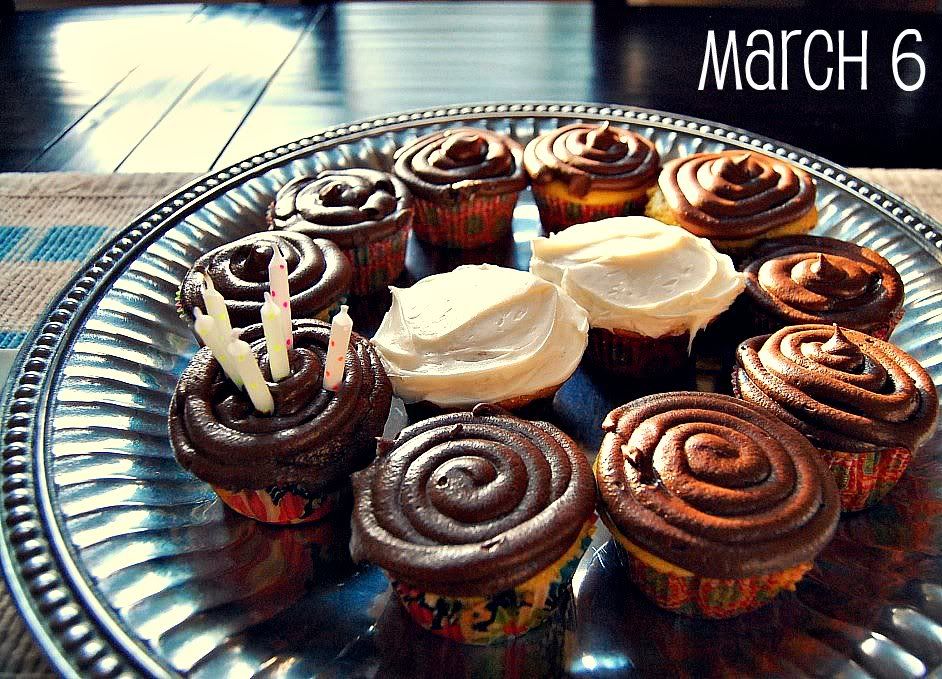 THIS is what you get the man who has everything… Yellow cupcakes with chocolate frosting. (And a few vanilla thrown in for those of us who aren't wild about chocolate.)
Nothing quite like 40 mph winds to keep you off the slopes. Thank goodness for the bar.
Where the previous day was blustery and cold? This day was more like beach weather… as seen by the tank top and beer. SUBLIME day for skiing.
No rest for the vacationed… From our trip to Tahoe and onto a BBQ… this was Drew's first bonfire experience. And OH was he diggin' the S'mores.
So nice having a dog in the house again… even if it's only for a few days.