This was a tough week picture-wise. Because I'm trying to take better pictures, it means that I don't use the flash and try to only use natural light. Yeah, try that when it's pouring buckets of rain outside and there isn't any natural light to be found. It was like a TOMB in our house. So yeah, the camera didn't come out too much.
But, we managed to survive almost a full week of rain, keeping the kid entertained and making sure I didn't lose my ever-loving mind. Sure is a far cry from last year, right? There wasn't even any crying (by me). Such an improvement on my part. And Drew LOVED the puddle jumping. His new rain boots? Eh, not so much. My kid is kind of weird like that. Outerwear just isn't his thing.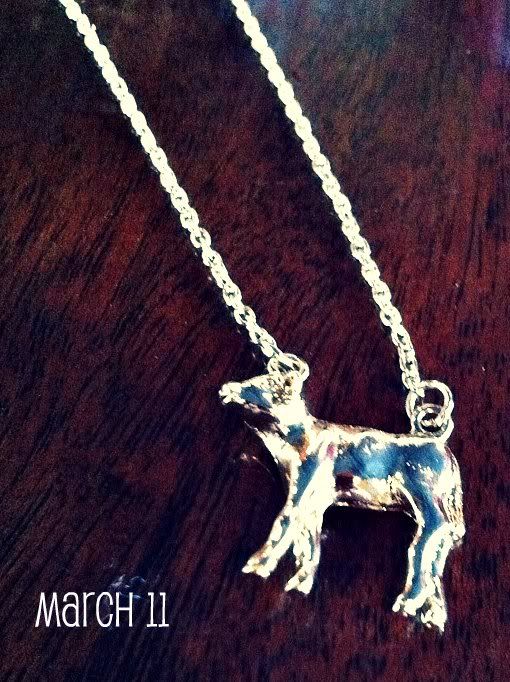 Looky looky! Mommy got a new pet. I'm apparently embracing my new more agricultural lifestyle… it's a cow if you can't tell. Yes, I'm wearing a gold cow as jewelry. Don't hate.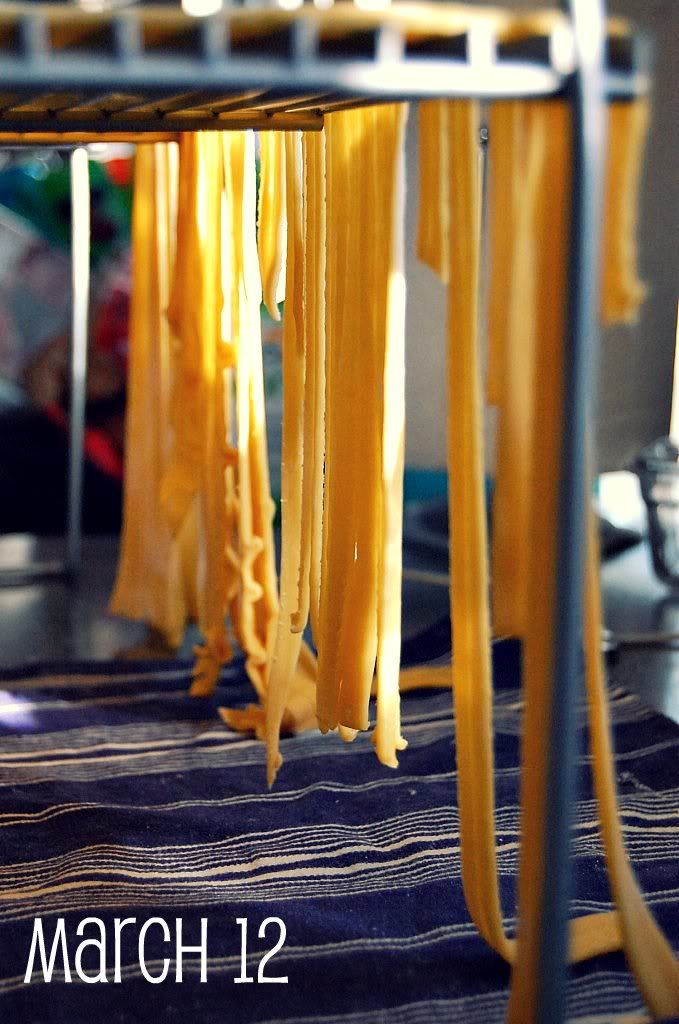 So I got ALL sorts of Dottie Domestic and made my own pasta. Like, from scratch. Impressive, right? I rolled it out, used my new pasta making attachment and made some FABULOUS spring veggie pasta with asparagus and peas. It needed a little tweaking, but hey, for a first attempt? WOOHOO!
Guess what? It was still raining on Wednesday. Like, BUCKETS. Nothing a little puddle jumping couldn't fix though.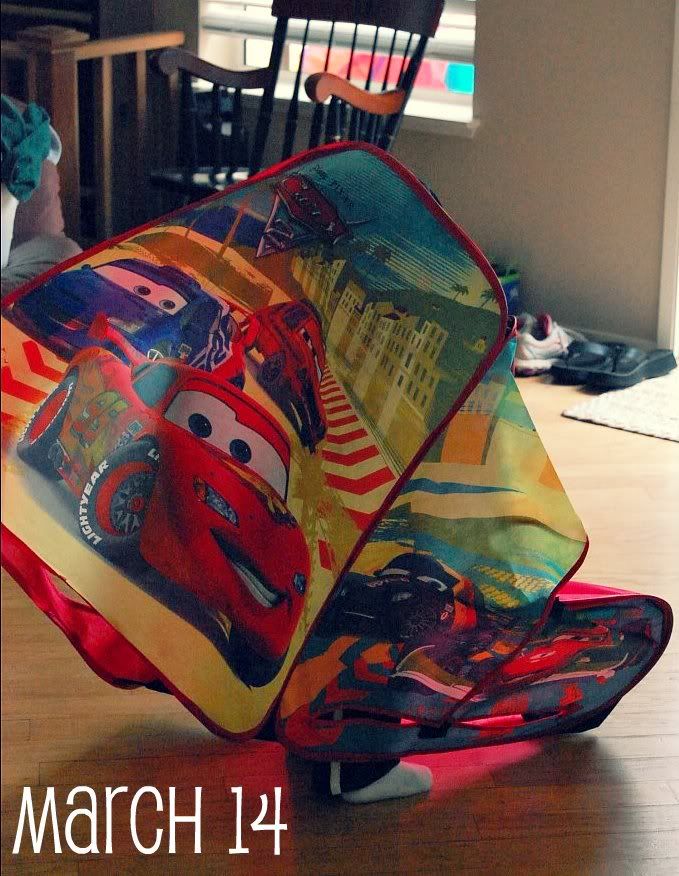 Yup. Still raining. Time to bust out the tent. And if you look closely, there's a toddler in there.
He is so totally my kid. I mean, he LOVES to cook! Did you try the Cheesy Irish Soda bread we made?? It was DELICIOUS!
Mama got a new pair of shoes for her hot girl's night out. Well, let's be honest. Mama got a new pair of hooker heels for her girl's night out. Luckily I didn't fall off and break my ankle. I was LITERALLY 6 feet tall.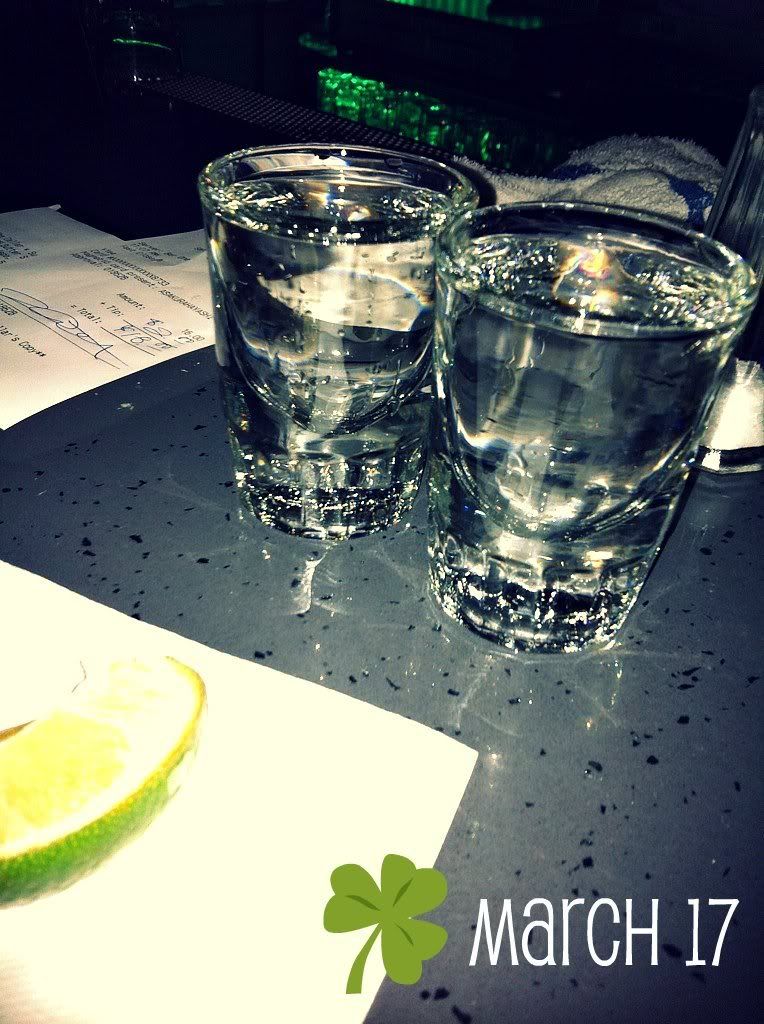 Yeah, if this is ANY indication of how girl's night went? That is NOT water in those shot glasses. It's a miracle that I didn't fall off the hooker heels and break something. But hot DAMN we had a good time! St. Patty's Day in San Francisco… Mommy's go WILD!
What did you do last week???