So yeah. Remember that time I told you that we moved our toddler to a big kid bed? And that we put door knob covers on that were meant to deter him from getting out and scaring the BEJEEZUS out of me in my sleep?
Um yeah. Those doorknob covers did not work so well. Or at ALL.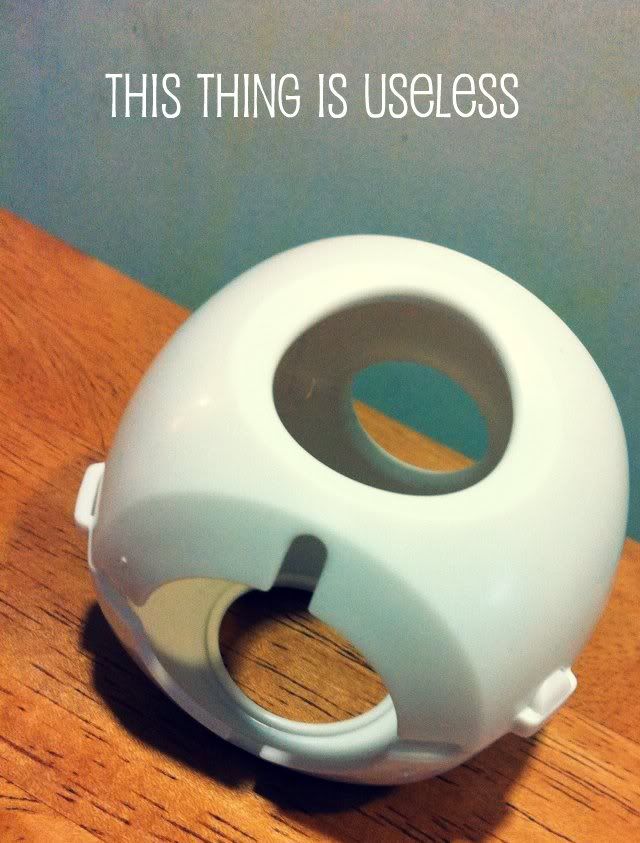 Within 3 hours of having them on the door, he was off and running, all over the house. We would put him to bed, go downstairs, and count to ten, waiting to hear the pitter patter of little feet and the opening of his door. I think at one point he actually LAUGHED at our attempts to lock him in his room. He mocked me people.
My toddler scares me just a little bit.
But after one particularly traumatizing night when I woke up to said toddler staring at me in my sleep (creepy) and then trying to climb into bed with me, I was DONE.
There HAD to be a better way to keep him safe in his room at night (locked in baby jail) There HAD to be a better door knob cover than the one that we had. Because that one? Simply did.not.work.
So we took a super special trip to the super special baby store where we were going to get a super special present for the kidlet. He was so excited. And honestly? So was I!! I had called in advance to make sure they did not carry the ineffective, useless covers I already had, and they assured me that they only carried the BEST in bedroom door locking mechanisms for my little cherub.
And they were totally right.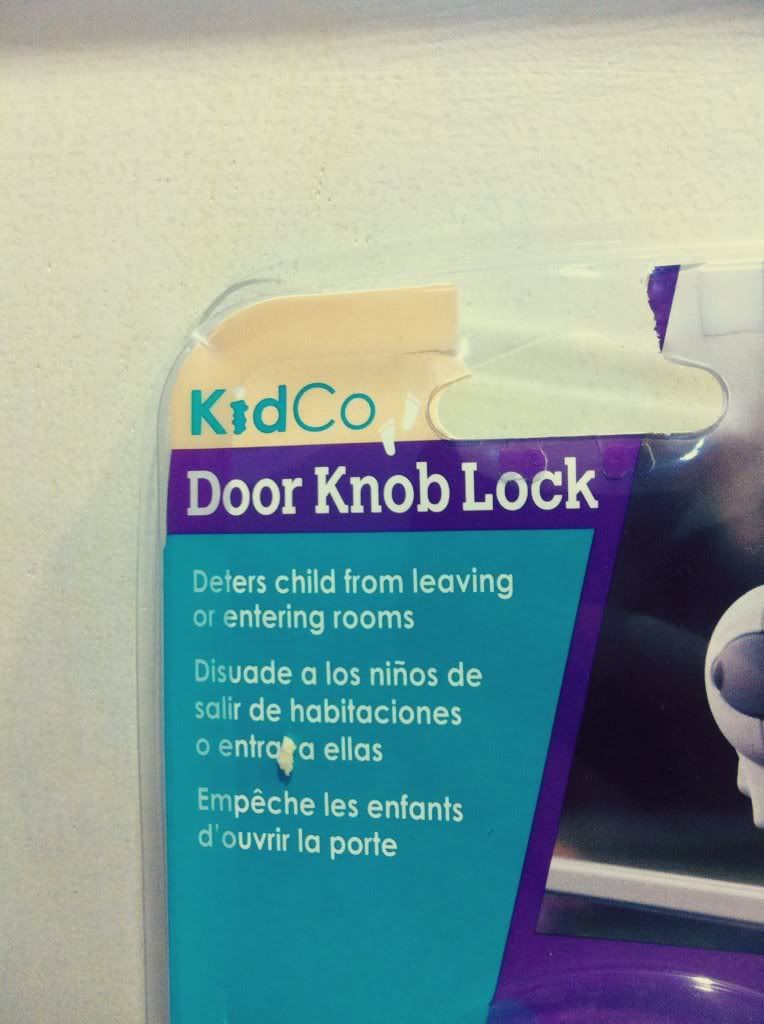 The KidCo Door Knob Lock is where it's AT. This thing has changed my life completely. Where before I lived in fear of tiny demons prying open my eyelids while I slept, this thing makes it challenging for even me to open the door. The squeeze mechanism means that you need to have a certain amount of dexterity that my toddler doesn't have… and shouldn't for at least a few more months… which buys me a few more nights of quality shut eye.
The best part? Putting it on his door that night, and not hearing him clumping around the house. Not having to worry that he is wandering the halls, getting into things that he shouldn't be. And best of all, hearing the door rattle at 6:00am in the morning, with his attempts to get out and wake us up… then the yell.
Mama!! I STUCK IN HERE!
Yes kid, yes you are.
MUAHHAHAHAHAHAHAHAHA
*********
***I was not compensated in any way by KidCo to write this review. In FACT, I bought these all by myself and was just SO thrilled by them that I had to let you all know. ***