If you have been around these parts for a while, you'll know that last Winter I had some problems dealing with the rain. Like, full on tantrums, crying, hissy fit-ing, problems with the weather. Seasonal Depression anyone?? I was as bad, if not worse, than my toddler about being able to go outside, sticking around the house and being bored…And it didn't just rain. It monsooned. It poured for days at a time, a deluge unlike anything I had ever seen.
I just flat out HATED my first winter here in Northern California.
But this Winter has been different. Sunny and warm, so beautiful and pleasant… and also a drought.
Damn.
And after so many months of no rain, and sunshine, even I was starting to get a little worried about water levels, restrictions, not being able to grow my garden this year…
Oh silly me.
Winter has arrived people. And while you on the East Coast might be basking in 75 degree sunshine, we have gotten 6 inches of rain in TWO DAYS.
Take that drought.
But even though it's raining, I'm not upset. In fact, I'm a little excited by all of the rain because rain makes puddles. And puddles are for JUMPING!
Last year he was barely walking and going out in the rain and jumping in puddles just wasn't going to work. For one thing, he couldn't jump… but this year? Oh there was jumping. There was splashing. And there was a very wet, very cold and very happy toddler when we got home.
Bring on the RAIN!
(And the SNOW! They are calling for 6 feet of it in the Sierra this week… And we will be hauling ass up there on Sunday to take advantage of some of it.)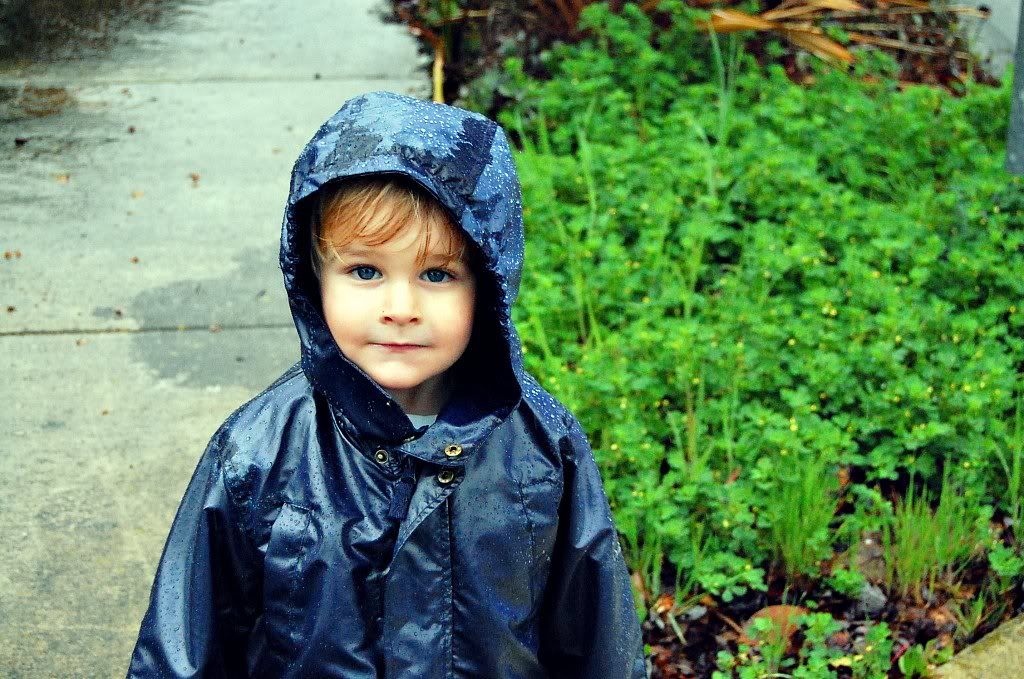 A little unsure about this "puddle jumping" that Mama is so enthusiastic about…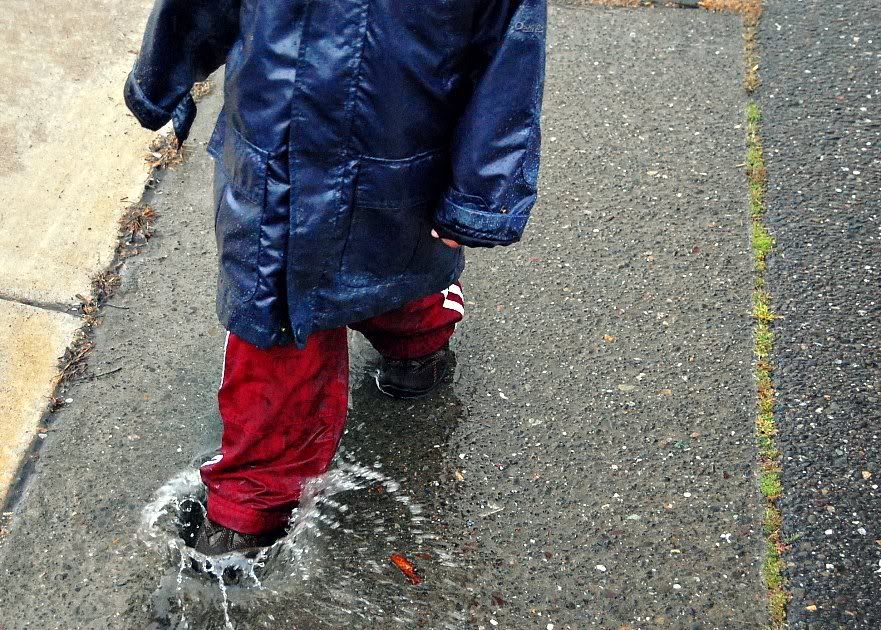 So there was some tentative kicking… some feeling out of the whole situation…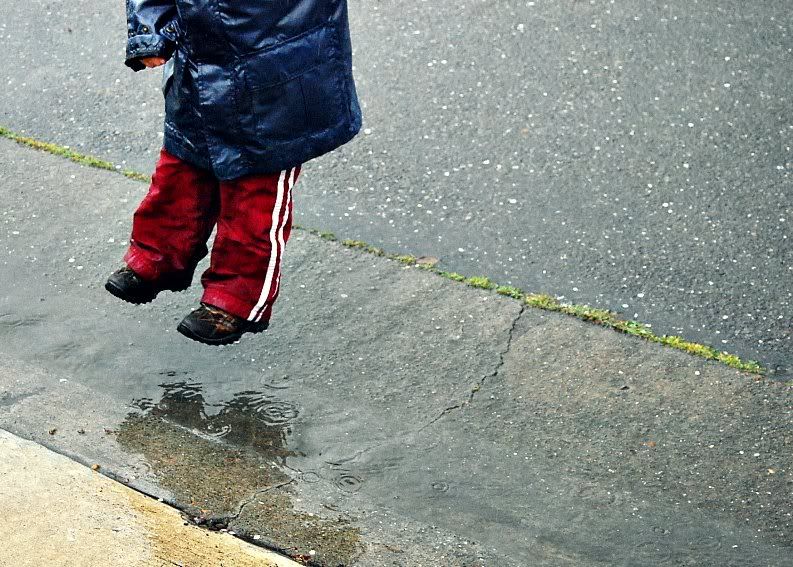 Dude, and then he WENT for it. Who knew my kid has such killer vertical?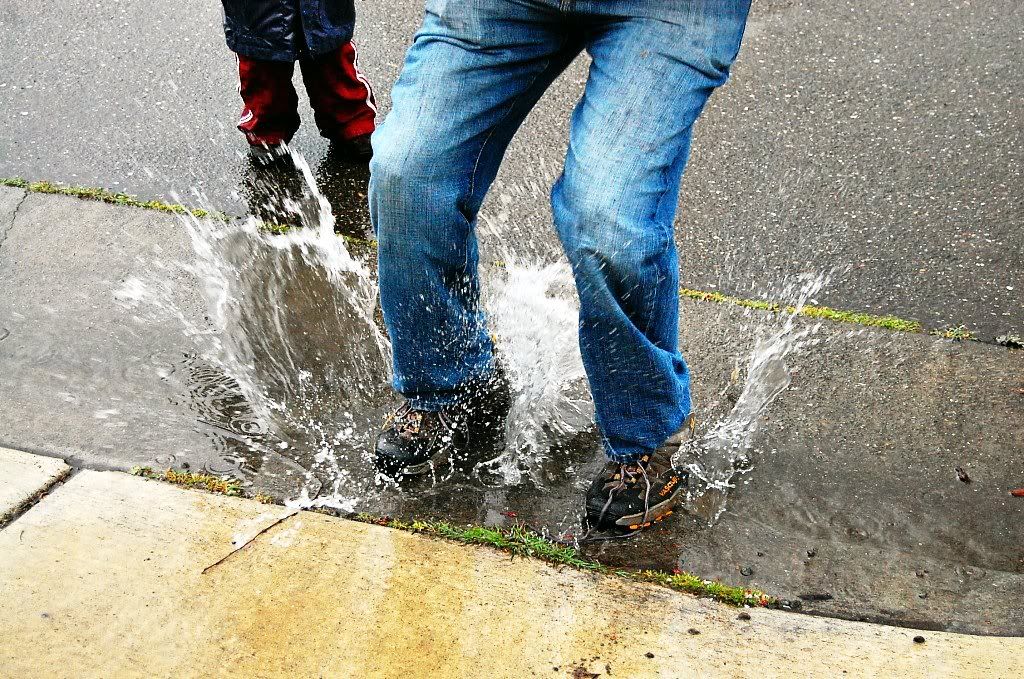 Even Daddy got in on the action!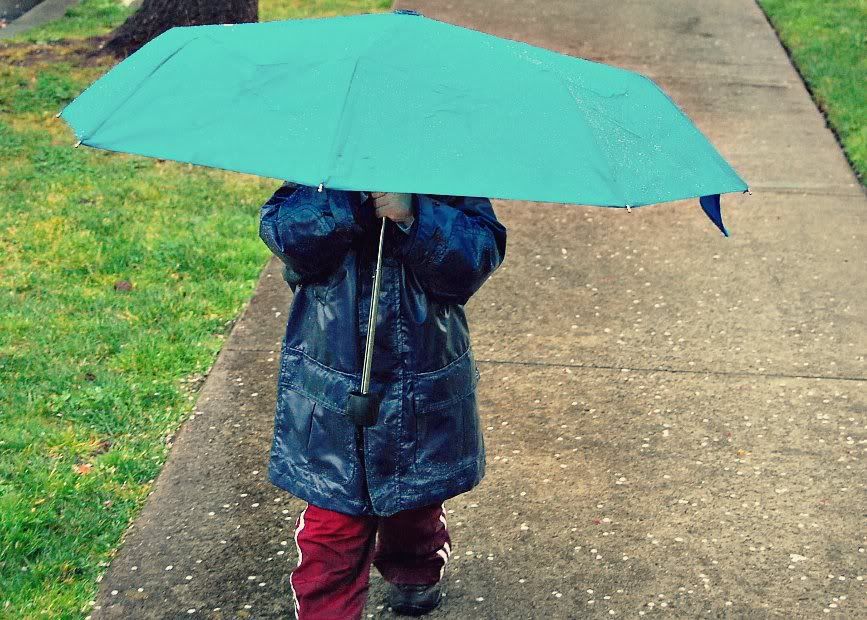 Then, as it started to rain harder, we got some somewhat successful umbrella practice.
It's a good thing its going to rain for the next week, because puddle jumping is apparently ALL kind of awesome.