It's been a rough couple of weeks around here. Not going to enlighten you further, but trust me… rough.
The happiest part of the week has been the weather. Hot, sunny, DELICIOUS summer weather that I just can't seem to get enough of. Neither can my allergies, which have hit with a vengeance rarely seen. I'm DYING over here people. Any advice would be welcome. Zyrtec? Doing it. Neti Pot? Got one. Patanol? Using it. And even with that trifecta I still want to claw out my eyes most days. OMG I am going to perish.
Who said I was dramatic?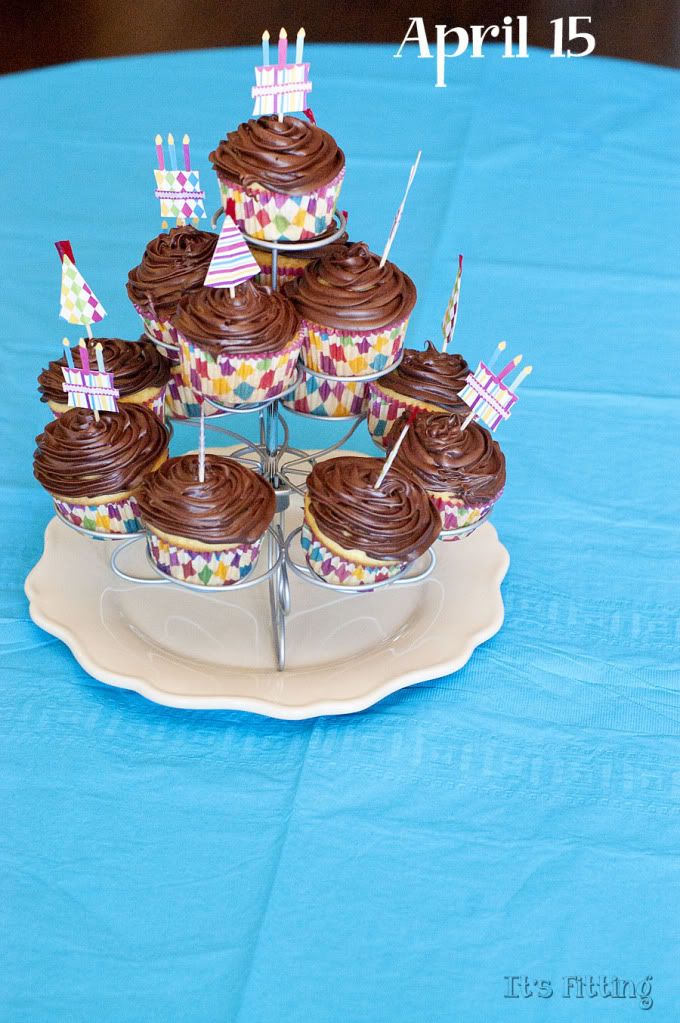 But at least there were cupcakes, right?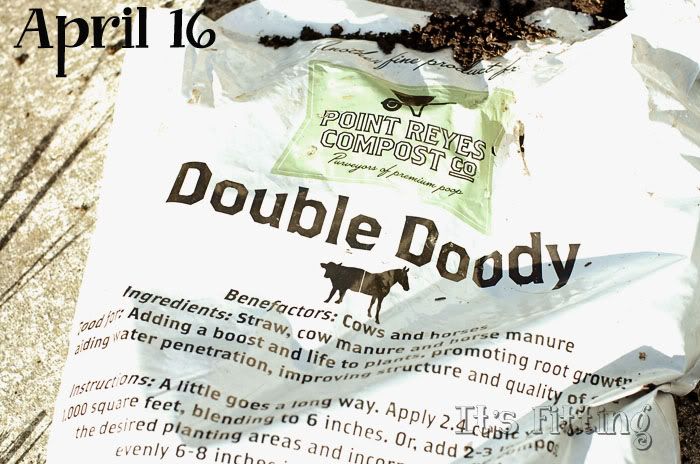 Despite the allergies from hell, the Kidlet and I spent most of our week outside. I can't help it. I'm a SoCal transplant to NorCal, so anytime the sun comes out in all it's glory, I'm somewhere basking in it. Slathered with sunscreen and under a burka, but whatever. (Leave me alone I'm IRISH) So to take advantage of the GLORIOUS weather? I planted. And got to use THIS STUFF!!! It kills me every time. You can not go wrong with the Purveyors of Premium Poop. After all, you can't let anyone else give you crap… right?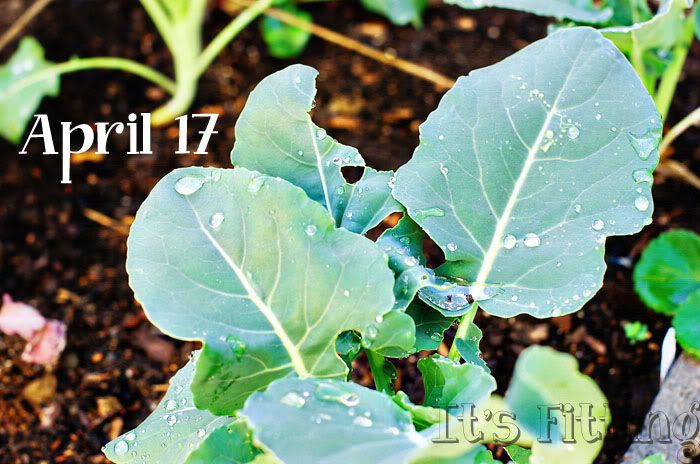 So I'm starting to get a little better about watering my plants. Now that I have a toddler who helps me to understand that plants need, SUNLIGHT, WATER and LOVE (Thank you Little Einsteins), I rarely forget to water. Well, most of the time anyway. But don't the broccoli look lovely and perky with all their hydration?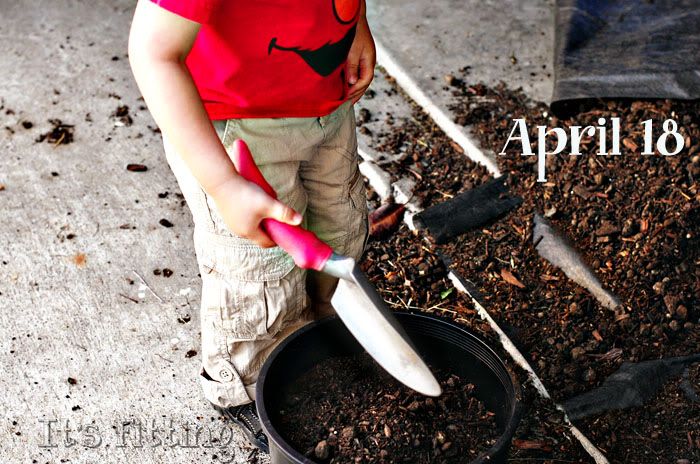 Just because we finished planting the day before doesn't mean that we can't still play in the dirt, RIGHT?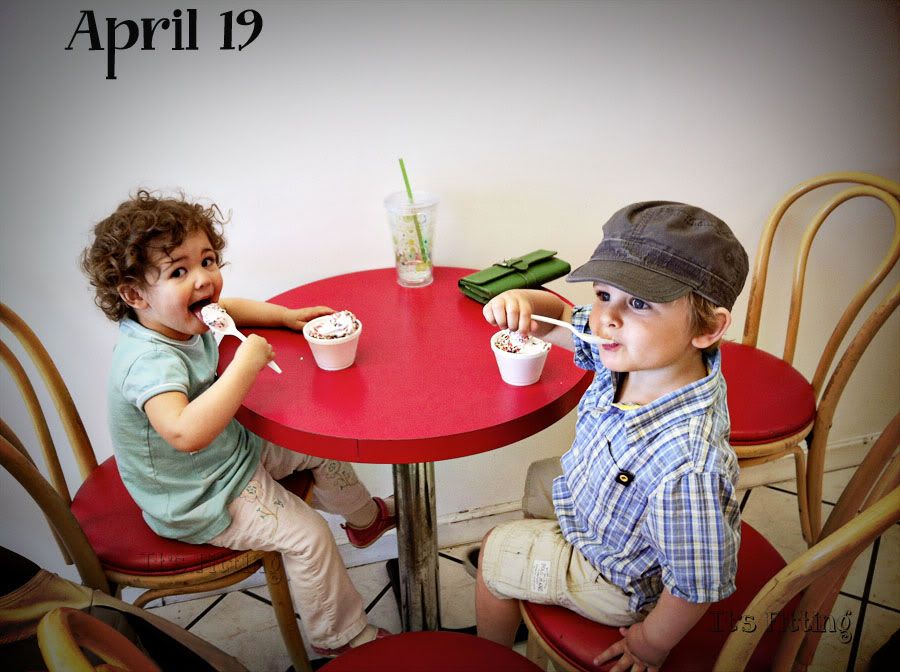 And it's FINALLY hot enough for frozen yogurt with your bestie. HOORAY!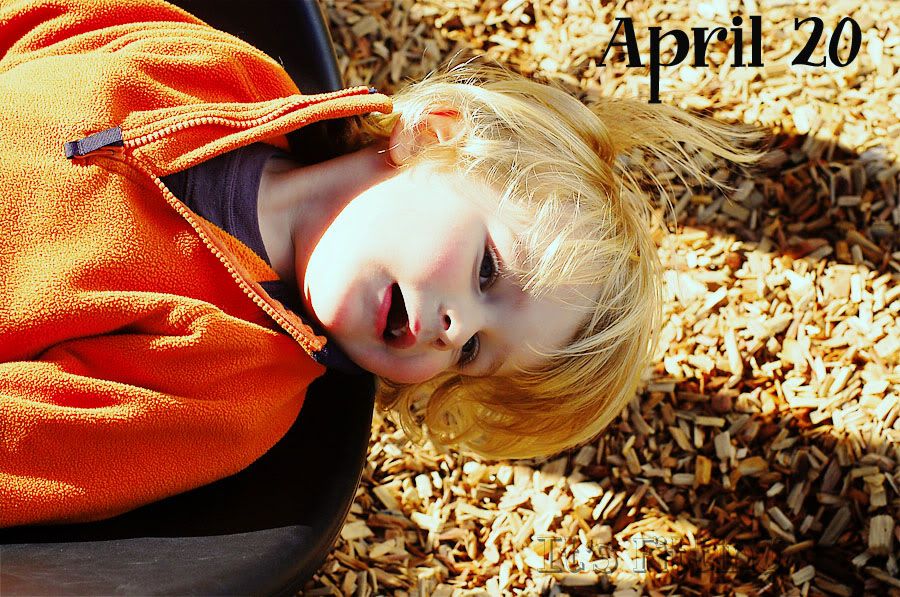 Just spending some time, hanging around the park!
And in the true spirit of small town Americana… the week wouldn't be complete without an airplane display day at our local airport. The kidlet was of course, DYING over the airplanes. If you asked him what kind? Either a TomCat (nope), a Spitfire (nope), or a Mustang (nope, but there was one that looked AWFULLY close so I had to give it to him)… He's obsessed.
So yes. I survived last week and am trying to survive this one. Between 6 am wake ups and some rocky days… ugh. We shall see how it goes. Better stock up on the Benedryl at least!
****************************
Did you check out my giveaway for new business cards! Check it out and you could win 250 free cards from UPrinting!!! Trust me, if I could win them, I'd try. My cards are pathetic.